Casting announced for UK tour of Titanic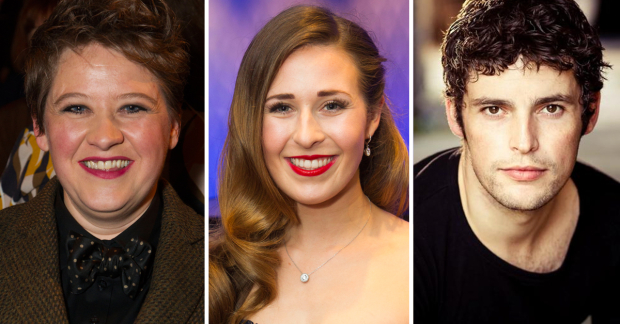 Casting has been announced for the UK tour of Titanic.
Following its critically acclaimed runs at Southwark Playhouse and Charing Cross Theatre, Thom Southerland's production returns with a cast including Kieran Brown (The Phantom of the Opera), Devon-Elise Johnson (Half a Sixpence), Claire Machin (The Girls), Victoria Serra (Mamma Mia!) and Niall Sheehy (Miss Saigon).
They will be joined by Alistair Barron, Greg Castiglioni, Lewis Cornay, Alexander Evans, Simon Green, Emma Harrold, Claire Marlowe, Oliver Marshall, Matthew McDonald, Chris McGuigan, Matthew McKenna, Gemma McMeel, Janet Mooney, Joel Parnis, Timothy Quinlan, Philip Rham, Dudley Rogers, Judith Street, Stephen Webb and Samuel J Weir.
Maury Yeston's musical is based on the real stories of passengers aboard the ill-fated ship. It opened on Broadway in 1997, winning five Tony Awards including Best Musical.
Read Michael Coveney's four-star review of the 2013 production here.
The tour will open at the Mayflower Theatre, Southampton in April 2018, before sailing to Belfast, Cardiff, Salford, Dublin, Sheffield, Glasgow, Birmingham, Edinburgh, Plymouth, Northampton, Nottingham, Blackpool and Bromley, finishing in Liverpool in August.
Titanic the Musical runs at the Mayflower Theatre, Southampton from 12 to 21 April 2018 before continuing on tour.