Titanic the musical to set sail on first ever UK tour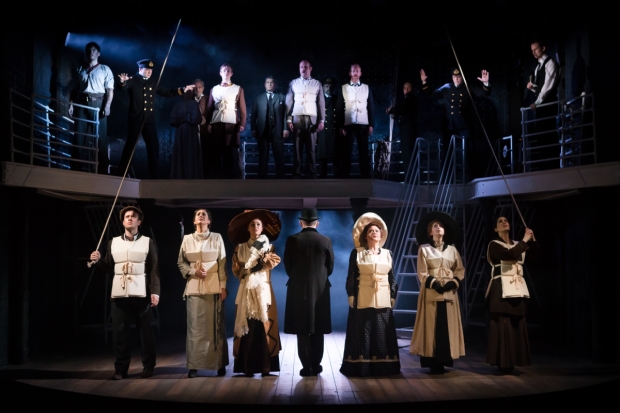 Following its critically acclaimed runs at Southwark Playhouse and Charing Cross Theatre, Maury Yeston's Titanic is to embark on a UK tour from April 2018.
Based on the real stories of passengers aboard the ill-fated ship, Yeston's musical opened on Broadway in 1997 and won five Tony Awards including Best Musical. Read Michael Coveney's four-star review of the 2013 production here.
The tour will open at the Mayflower Theatre, Southampton in April 2018, before touring to Belfast, Cardiff, Salford, Sheffield, Glasgow, Birmingham, Edinburgh, Plymouth, Northampton, Nottingham, Blackpool and Bromley.
On the announcement of the UK tour, Yeston said: "The idea that a troupe of actors will tour this show in the UK, birthplace of the ship, where the workers of Belfast, the cabin boys and maids and stewards from Liverpool, the officers and crew, the stokers and stevedores from the Midlands all created a miraculous floating city, means more to me than I can say.
"I am touched that, musically, Titanic will finally be coming home, sung by the grandchildren and great-grandchildren of its builders – touched, and forever grateful."
Titanic the Musical runs at the Mayflower Theatre, Southampton from 12 to 21 April 2018 before continuing on tour.