Why we used child-led verbatim theatre to explore the impact of pornography on young people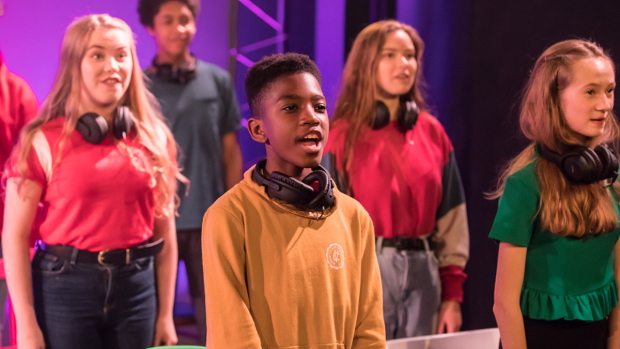 Why is the Sky Blue? is a new verbatim cabaret-style musical created by Abbey Wright, Matt Regan and Shireen Mula for Tackroom Theatre. Created entirely from the words of children and young people, the piece explores the impacts of pornography amongst minors and their perceptions of sexuality, told through a mix of songs, improvisation, and recorded delivery, with a cast aged between 6 and 22. Wright explains where the idea for the show came from, and why it was performed with a young group of people.
---
When I first came to London in my early 20s, I worked with young offenders, and I was struck by the impact of pornography in their lives. I could see its influence in the way they presented themselves and formed relationships. The presence of pornography in the lives of these vulnerable young people made me sad, and it was something that I have reflected on over the last ten years.
We developed this project over a period of three or four years – with support from so many amazing theatres. Last year it became clear that if we wanted the project to have a national impact on the way we talk about pornography and its impact on children, then we needed to make a show for adults, and we needed to launch the project on a major national scale.
I spent six to eight months in 2017 and 2018 travelling around the UK, enlisting the incredibly kind help and support of hundreds of theatres and schools. I went to visit their youth theatres, youth groups and students and asked them questions about pornography, love and connection. I met with young people from Dundee to Ammanford to Suffolk, to Cornwall. We worked with theatres such as the National Theatre, National Theatre of Wales, National Theatre of Scotland, Chichester Festival Theatre, Sheffield Theatres, Derby Playhouse, Coventry Belgrade and many more.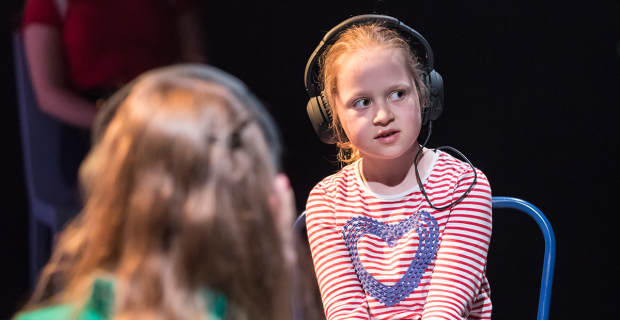 I met with children aged between 6 and 22 and asked them – differing and age-appropriate – questions such as: What do we gain from fantasy? How has pornography had an impact on their own lives? What is love? It was an incredibly privileged thing to do – listening to children and young people discussing these things. And the sessions were often lively, revelatory and cathartic. With participants expressing glee that they get to talk about something which is usually so isolating.
We cast a young company of brilliant actors and people who would in some way 'represent' the diversity in our research sample – as well as representing themselves. I wanted the show to be about conversation – the lack of conversation between children and adults on this rapidly changing subject, and to somehow capture the depth and quality of the speaking and listening I had encountered with young people around the country – which seemed to me to be in antithesis to pornography itself – where there is a representation of a distinct lack of connection.
The process has been outstanding. Working with such a terrific group of children, and with a few of my very favourite people – Shireen and Matt – to create a show which we hope is lively, and funny and is all in the words of children and young people. It has been a hugely collaborative process. I sifted through the verbatim text for lyrics around subjects which recurred in the sample and seemed to be trends – or which were simply moments or meetings with young people that I wouldn't forget. Matt set these to music in his truly extraordinary way. And Shireen and I have been on the phone almost every day for the last six months discussing all things dramaturgical.
My hope is now that the conversation changes – and we move away from talking about parental blocks – to discussing this complex issue with our children and young people. In partnership with Barnardo's, Tackroom are carrying out a nationwide education project which aims to offer support to children in navigating this very complex aspect of modern life.