Titanic musical UK tour – first listen in rehearsals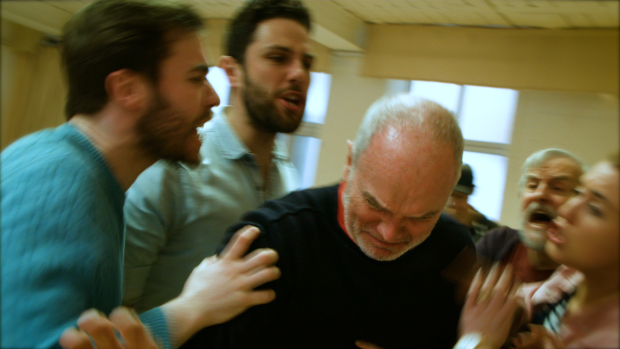 After runs at the Southwark Playhouse and Charing Cross Theatre, Thom Southerland's production of the musical Titanic is sailing off on a UK tour this week, opening at the Mayflower in Southampton, the same city where the Titanic departed from when it began its ill-fated journey over a century ago.
Maury Yeston's musical is based on the real stories of passengers aboard the ship. It opened on Broadway in 1997, winning five Tony Awards including Best Musical. From Southampton it will visit Belfast, Cardiff, Salford, Dublin, Sheffield, Glasgow, Birmingham, Edinburgh, Plymouth, Northampton, Nottingham, Blackpool and Bromley, finishing in Liverpool in August.
The tour's cast includes Kieran Brown (The Phantom of the Opera), Devon-Elise Johnson (Half a Sixpence), Claire Machin (The Girls), Victoria Serra (Mamma Mia!) and Niall Sheehy (Miss Saigon).