New Park Theatre season to feature Les Dennis, Blake Harrison and Claire van Kampen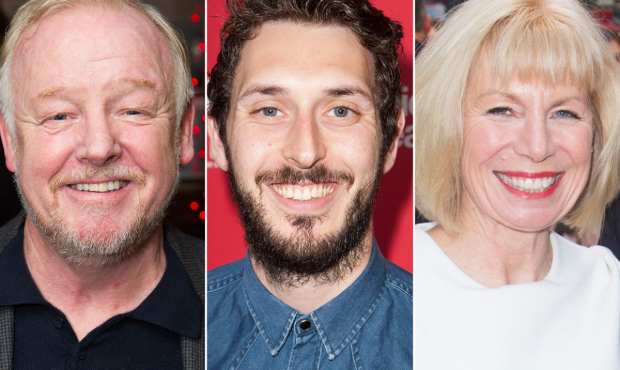 The Park Theatre has announced its programming for the remainder of 2018, while also introducing Monday performances for shows and a new pricing structure.
Danny Robins' black comedy End Of The Pier, based on the life of a former comedy presenter at the centre of a media frenzy, will have its world premiere at the venue in July. The piece will star Les Dennis, Nitin Ganatra, Tala Gouveia and Blake Harrison, and runs from 11 July to 11 August.
There will be a new revival of Jim Cartwright's The Rise and Fall of Little Voice, directed by Tom Latter with design by Jacob Hughes. The new production of the musical will star Sally George, Rafaella Hutchinson (who are mother and daughter) and Jamie Rose Monk.
Claire van Kampen (who will direct the upcoming production of Othello at Shakespeare's Globe), will direct the UK premiere of Sharr White's psychological thriller The Other Place, with Karen Archer leading the cast as a neurologist whose life slowly unravels. It runs from 19 September to 20 October.
There will be a new revival of Joanna Murray-Smith's Honour, directed by Paul Robinson. The production will be staged in the round from 25 October to 24 November.
The Park's Christmas show will be Peter Pan, directed by Jonathan O'Boyle (WhatsOnStage Award-winning Hair). It will run from 5 December to 5 January.
In the Park90 venue, there will be the world premiere of Stephanie Martin's Alkaline, about a woman who converts to Islam before marrying her husband. It runs from 10 July to 4 August, and is directed by Sarah Meadows.
Abigail Hood's Spiral will also premiere at the venue. Designed by Nomi Everall and performed by Hood alongside Jasper Jacob, the piece follows a young woman in trouble in a London bedsit. It runs from 5 September to 29 September.
Bullet Hole by Gloria Williams will run at the venue from 2 to 27 October, following a young Londoner with type 3 female genital mutilation. The piece was nominated for the Alfred Fagon Audience Award in 2017.
Jesse Briton's A Pupil will also have its world premiere at the venue from 31 October to 24 November. Directed by Jessica Daniels with composition by Colin Sell, the show is about a disgraced former violinist in a north London bedsit. It was developed as part of the Park Theatre's script accelerator programme.
In December the Park90 will see the world premiere of Jacky Ivimy's Dialektikon, directed by Adébayo Bolaji with composition by Kate Luxmoore, design by Karl Robertshaw and puppetry by Jenny Dee. Set in a fantasy world with dragons and down-the-rabbit-hole surreality, the piece runs from 6 to 29 December.
Artistic director Jez Bond said of the season: "It's heartening to be able to present so many plays which at their heart are simply wonderful, engaging stories which deal with many themes – race, mental health, dementia, FGM – that are so pertinent in today's society. We've further increased our range of access performances, we've added Monday evening shows and we've created more dynamic ticket pricing."