Lyonesse with Kristin Scott Thomas and Lily James – in rehearsals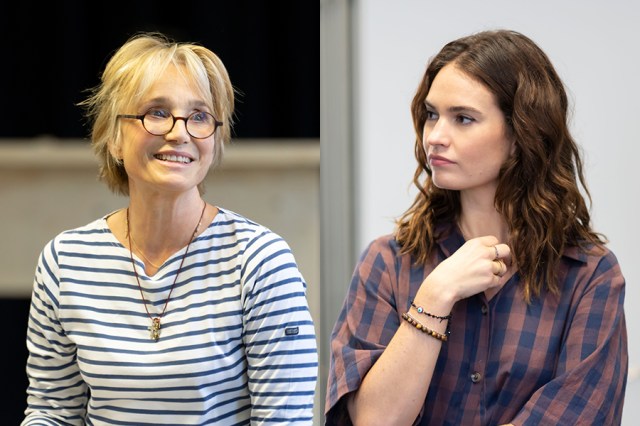 Exclusive: Rehearsal images have been released for Penelope Skinner's new play Lyonesse in the West End, led by Kristin Scott Thomas and Lily James.
The piece follows a reclusive actress (Thomas), who summons a young film executive to her remote home to help plot her comeback, 30 years on from her disappearance.
Joining the lead pair will be James Corrigan (Jack Absolute Flies Again), Doon Mackichan (Toast of Tinseltown) and Sara Powell (The Seagull).
Ian Rickson directs the piece, which runs at the Harold Pinter from 17 October to 23 December, while it has design by Georgia Lowe, with lighting by Jessica Hung Han Yun, music by Stephen Warbeck, sound by Tingying Dong and casting by Amy Ball CDG.