Honouring the past and looking to the future, Sadler's Wells' new season is investing in talent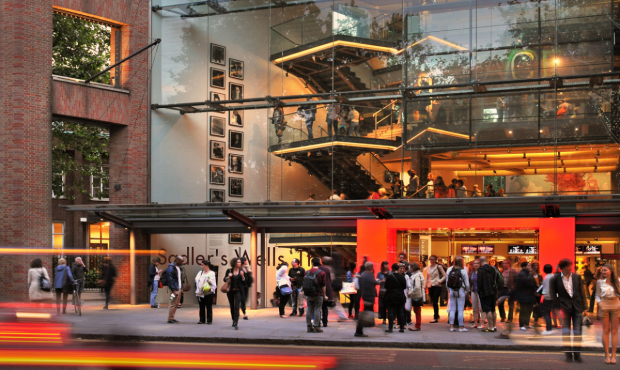 Sadler's Wells has just announced that it will be celebrating 20 years in its remodelled dance house with a season that contains 20 works that it has commissioned. It's an exciting birthday celebration – but the real cause for applause lies in the small print.
The theatre, in its role as London's major producer and supporter of contemporary dance, has decided that it will celebrate its past by looking firmly to the future. It is doing this not only by bringing new dance pieces to the stage but by supporting a great raft of rising artists and trying to help them make the work that will define the future of dance.
Just over twenty years ago, Sadler's Wells stood lost, dusty, decrepit and unloved
So it has announced that Sharon Eyal will be added to its list of associate artists (which already includes choreographers of world renown such as Russell Maliphant, Wayne McGregor, Crystal Pite and Matthew Bourne). One of the most interesting female choreographers at work today, she will bring four new works to the theatre this year, including one for the National Youth Dance Company.
It's also appointing three more New Wave associate artists, choreographers at an earlier point in their careers, full of interesting ideas and great promise. This year's new wavers include former dancer Julie Cunningham, who has just formed her own company; Project O, consisting of the London-based duo Alexandrina Hemsley and Jamila Johnson-Small who specifically examine racism and misogyny in their work; and L'Atisse Roden, whose background is in hip-hop dance.
Even more excitingly, there are four newbie choreographers, right at the start of their careers, who will become young associates: Anthony Matsena, Wilhelmina Ojanen, Ruby Portus and Christopher Thomas.
When money is tight, it's not only the skeletons of the buildings that cry out for salvation
Those names might not mean anything to you now. They don't mean much to me and I spend half my life watching dance. But by being given support to make work, to develop their bold ideas, to find their artistic voices at this early stage of their development – they are all really just out of dance schools of various kinds – there's a chance that they will go on to be as famous as William Forsythe and Mark Morris, just two of the choreographers who are bringing pieces to Sadler's Wells this year.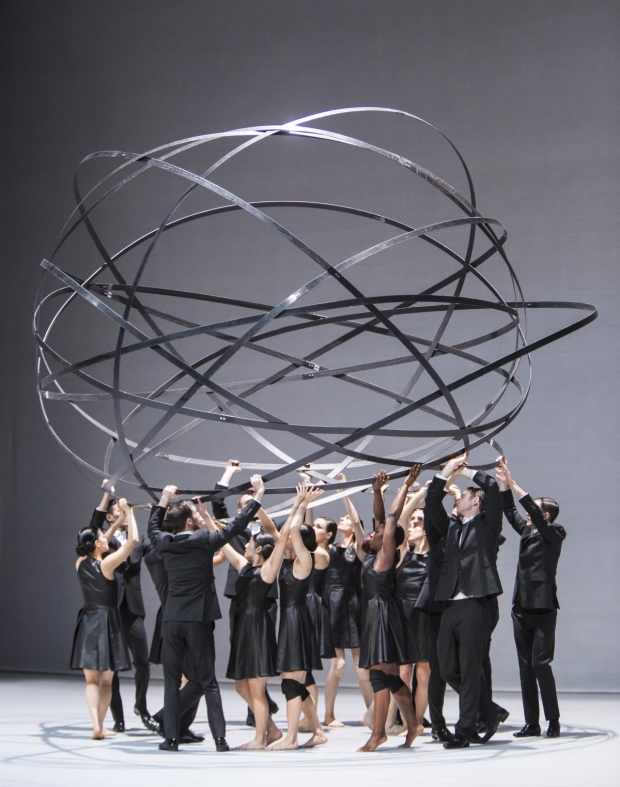 I love the fact that faced with what most dance-goers know is a worrying gap between the emergence in 2004 of Hofesh Shechter as the new star of contemporary dance and today, artistic director Alistair Spalding hasn't just wrung his hands, but he has acted. He has invested in talent. It's an artistic risk to do so; not all promise is fulfilled. But novelty is the lifeblood of all art forms and to put your money and your faith in it is the most inspiring action an arts administrator can take.
Sadler's Wells is one of London's oldest theatres. There have been six theatres on the site, dating back to 1683 – and at all the most important points in its history, its owners have been trying something new, whether it is staging sea battles on flooded stages as it was in the late eighteenth century, or planting the seeds for new English opera and dance companies as brave Lilian Baylis did in the post-war years.
It's that sense of innovation while honouring the past that Spalding has preserved. And at a time when so many historic theatres find themselves on the 'at risk' register, perhaps there is a general lesson to be found for the broader arts community. When money is tight, it's not only the skeletons of the buildings that cry out for salvation. They are only worth saving if they stand for something more than their history. They must be filled with the vitality of the future.
Just over twenty years ago, Sadler's Wells stood lost, dusty, decrepit and unloved in a corner of Islington that people kept forgetting to visit. A lot of brilliant people, including its former boss Ian Albery, campaigned to save and rebuild it. But it is only as vibrant as it is today because it has become a beacon for dance in this country, taking a chance on the new and the different. Here's hoping its new associates can keep it as fresh and vital for its next 20 years.