Cast changes are part of theatre's unique magic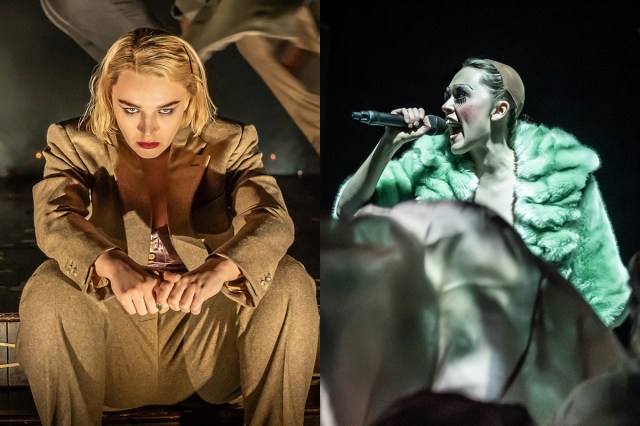 Diving back into the Kit Kat Club to catch the new cast of Cabaret last week, it was striking just how much theatre, especially West End theatre, draws a huge amount of its magic from cast changes. 
It's a fairly obvious point to make, but one worth repeating. Watching the production anew felt like watching a lighting designer adjusting the lighting state on the stage in front of us – different shades and hues stood out – as if different gels, flood lights and flashes of intrigue appeared in new places as cast members, choreographers and designers brought new ideas to the fray.
Compare it to film: every time you watch The Parent Trap, it's the same lines, delivered in exactly the same way, by Lindsay Lohan at the top of her game. There's not the same room for innovation, or adaptation on celluloid. On screen, the magic of live art is captured for retrospective viewership. 
The game is different on stage. It is thrilling to see Rebecca Lucy Taylor (aka Self Esteem) conjure a Sally Bowles that feels worlds away compared to, say, Aimee Lou Wood (the last Sally I got to see). Wood's naive, almost heartbreakingly innocent Bowles became a sardonic, wry and, at times, almost unhinged figure in Taylor's hands – despite no changes to the lines or score.
The same is true of Fraulien Schneider – a forlorn, cynical landlady in the hands of say, Vivien Parry, is suddenly a warm, wise-cracking woman thanks to Beverley Klein. Schneider's harrowing choice towards the end of the show suddenly feels less like an inevitability, but more like a tragic reaction to the emergence of a malevolent political presence. It's far more engaging for audiences to see performers getting to display their creative impulses, rather than having to adhere to strictly enshrined blocking that hasn't shifted in decades.
This is, of course, a reflection of a production that is desperately keen for each new cast to shake things up – with changes to costumes, blocking and more as the years progress. It'd be exciting to see other long-running shows give such creative freedom not only to performers, but also to associate directors and designers. I can't wait to see what future Cabaret companies bring to the show. 
Giving actors creative freedom also allows them to impress producers and casting directors – just like alternates and understudies, it is takeover performers of today that become the originators of roles in the future. Just this week David Hunter, who spent years taking over roles in the likes of Kinky Boots and Once, is originating one of the leading roles in The Time Traveller's Wife in the West End, while Lucie Jones, who has gone between takeover roles in Les Mis, Wicked, Waitress and more recently, is leading the workshop production of 13 Going On 30. 
It's part of the reason we re-introduced the Takeover category in our WhatsOnStage Awards – shining a light on those quietly innovating or standing out in some of our longest running productions. We can't wait to see where the next star will emerge.