Caryl Churchill and Katie Mitchell among recipients of 2018 Tonic Awards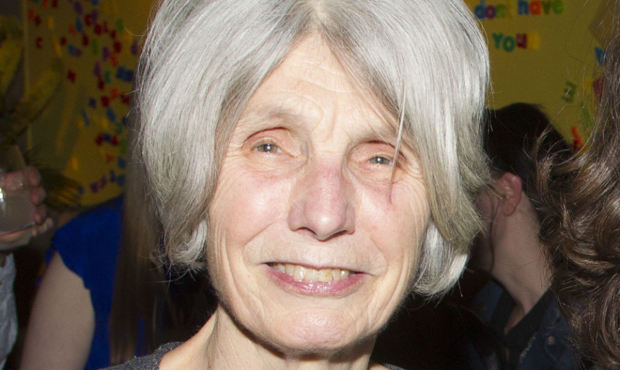 Recipients of the second annual Tonic Awards have been announced at a ceremony hosted by Dame Jenni Murray.
The awards, which celebrate the achievements of women in theatre, are given by Tonic Theatre, an organisation that supports the theatre industry to achieve greater gender equality in its workforces and repertoires.
This year's recipients – presented by industry figures including Vicky Featherston, Kwame Kwei Armah and Maxine Peake – are:
Emma de Souza, for her tireless commitment to bringing new audiences into London's West End through Kids Week, which offers families the opportunity to experience theatre together at an affordable price.
Clean Break Theatre Company, for forty years of work on the theme of women and the criminal justice system, giving opportunities to generation after generation of female creatives, and giving voice to women whose experiences are all too often silenced by society.
Waking the Feminists, for a brave and creative campaign to effect positive change in regards to the representation of women in Irish theatre.
The Royal Exchange Theatre, Manchester, for the consistency with which the theatre has programmed and foregrounded work about women, and within that, the diversity of women's experiences.
Steffi Holtz and Gina Abolins, for their brave decision to speak up about inappropriate behaviour in their workplace, in spite of potential personal and professional repercussions, giving voice to the often unseen and unheard experiences of those working behind the scenes and in less high profile positions.
Kully Thiarai, for her achievements and ethos as an artistic director. In particular, her dedication and energy to creating theatre and artistic experiences for the communities around which the organisation she has led are based.
Lyn Gardner, for her dedication to showcasing new voices and productions as a theatre critic and her thoughtful contributions to debate within the theatre industry as a journalist.
Caryl Churchill, for an extraordinary career, in particular her consistent daring to defy form, leading the way for a new generation of female playwrights, breaking down walls within the theatre industry.
Katie Mitchell, for her game-changing artistic work, proactive support of younger female theatre artists, and dedication to foregrounding feminism on stage.
Speaking about the awards, Lucy Kerbel, director of Tonic Theatre, said: "It's a great opportunity to bring people together, creating new partnerships and sharing ideas. This last year has shown that a shared voice can make profound change, and the atmosphere of community here tonight reflects that."
Sita McIntosh, chair of Tonic's Board of Trustees, said: "Tonight has been about celebrating the success stories, and this brilliant group of women have achieved extraordinary things, leading the way for a new generation."
Attendees at the ceremony included Gemma Arterton, Haydn Gwynne, Tracy-Ann Oberman, Dame Rosemary Squire and Timberlake Wertenbaker.