Bryony Kimmings: 'This is the version of Pacifist's Guide that I would have made'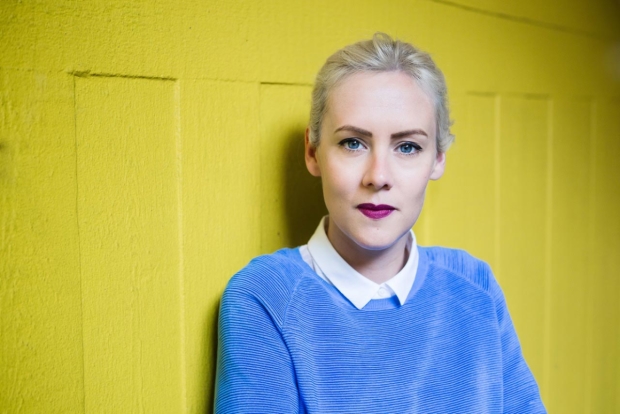 When the National Theatre announced in 2015 it would be hosting a new musical in the Dorfman about cancer, written by performance artist Bryony Kimmings, some eyebrows were raised. While music is integral to Kimmings's work, she hadn't ever written a full blown musical at that point. And a musical about such a difficult subject as cancer?
The piece also marked a step change for Kimmings, who usually performs in her work, which centres around her direct experience – in Sex Idiot she focused on what happened when she got an STD, in Seven Day Drunk she created a piece while in varying states of drunkenness to explore her relationship with alcohol. For this new piece, not only was she not physically in the show, she also hadn't had cancer. The show opened at HOME in Manchester in September before arriving in London in October 2016 to broadly positive reviews. It was a sprawling, emotionally affecting and complicated work that tried to answer uncomfortable questions about the way we deal with the disease. During the creation of the piece Kimmings' baby son Frank got very sick.
Since it closed, producing company Complicité have given Kimmings an opportunity to revisit the work and rearrange it for touring. The result is still named A Pacifist's Guide to the War on Cancer, but it's very different. Here she explains how different.
---
You're in this version of Pacifist's Guide, is it right that you were always planning on being in it?
There was always a a question mark about that, because it wasn't my story. At the time it was a bit like someone who hasn't had cancer snooping around it. I had it in the back of my mind that I wouldn't be the protagonist but maybe the narrator. But then Frank got really sick and Amanda [Hadingue, the lead in Pacificist's] was so brilliant that I just went: 'You can do this'.
So why remake it?
It was a great show, and I really enjoyed it but I never felt satisfied. I always hated the voice over because it was a fictional woman. This show we're making now is the one I would have made if I had given myself six months or a year to get over the trauma of what happened. It's now much more like my old work. My shows are usually born out of me going: 'We don't talk about this enough, this is problematic in terms of a political or feminist narrative'.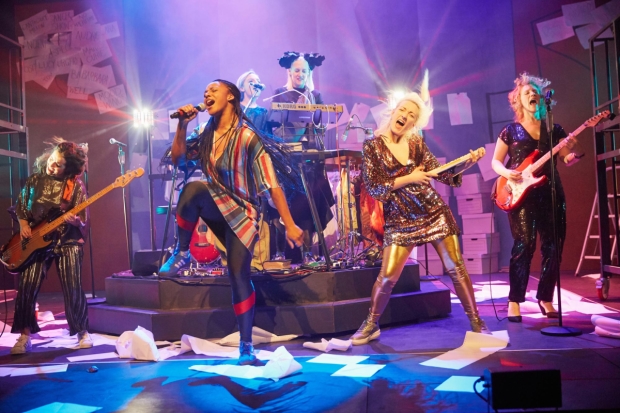 How different is it?
It's completely different, which is stupid because it's got the same title. It's one hour 20, it's much shorter, more concise, the show tells the story of what happened when we made the show. Which we couldn't have made at the time because we were still in the middle of it. There were 18 people in the original cast at the National, now there's an all-women cast of six.
Why cancer?
I was asked to pitch to Complicité , and I came up with all these ideas which they didn't like any of and at the end I said to Judith [Dimant, the producer at Complicité]: 'Do you have cancer?' And she said yes and I said: 'I can make a show about that'. Cancer is surrounded by battle metaphors, and very highly policed in terms of positivity and inspiration. Like no other disease that we know.
Frank getting ill while you were making it must have changed everything…
It was like dipping a toe into illness and cancer and going to a hospital and then being able to go home and watch EastEnders. You get people to articulate it but you don't know what it's like. At the beginning of the process I was this cocksure artist, I was still with my partner Tim, I hadn't had any mental health problems, hadn't had a baby, then suddenly during this project it's my turn.
Where did the idea of it becoming a musical come from?
Before we started, I thought about a kind of Marina Abramovic musical, or my type of musical. Then everyone started to get really obsessed with lift-offs and narratives. And because I was so traumatised, I was like: 'Yeah, do whatever you want with the music'. And then it actually became about trying to be a musical. Now it's a bit more faithful to my normal shows where it's just me and a keyboard, which I think is more joyful.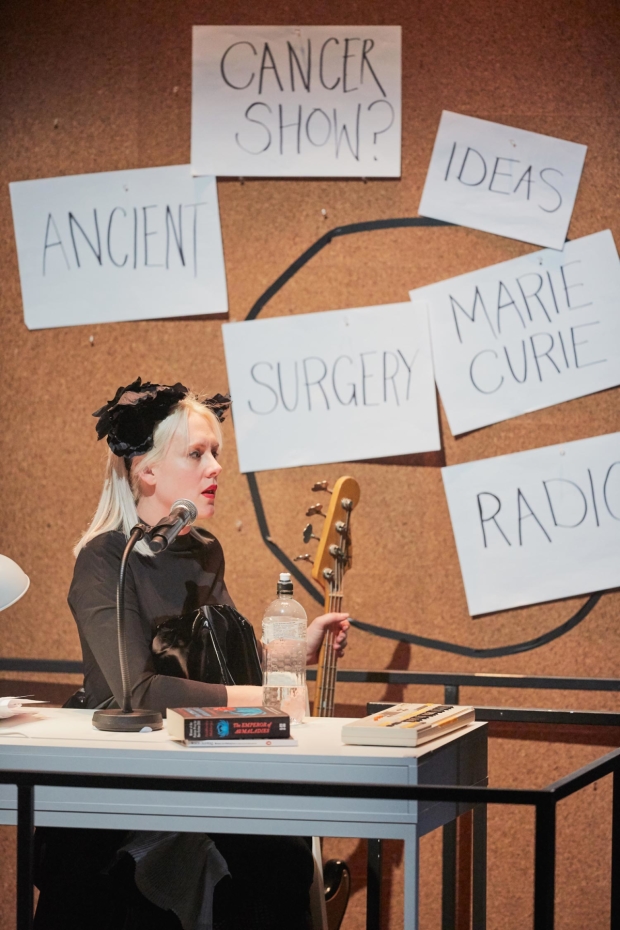 It was a pretty big undertaking working it for a stage like the Dorfman at the NT. Did you enjoy the process?
It was ridiculous, it was overwhelming. I think what it forced me to do is work out what people actually like about my work. Afterwards people would say: 'It was fine, but where were you?' Maybe I hadn't had the confidence in that before. It was a lovely foray into being a director, but I'm not one, I don't work with actors. That's why I have Kirsty [Housley] here.
Did you want to go back to it?
I've never heard of anyone who was given a second chance to work on an entire show. I have another show – Seven Day Drunk, which I kind of hate. I am a perfectionist and it's just not as good as it should have been. So when I was asked if I wanted to, I thought actually, yeah I do .
How did you first get into performing?
To begin with I wasn't going to go to uni. But I was working in HMV and thought: this will be really boring if I have to do this for the rest of my life. So I applied to Brunel University and I was going to do a law conversion course, and I studied theatre. I was good at theatre at school, but my trajectory was that I would do a conversion course, become a criminal barrister and buy my mum's council flat. But then I arrived at Brunel and they introduced me to performance art. And I was like: I am never doing law.
Did you go to theatre growing up?
No, I'm from a council estate, I went to panto and I did a show at school. I wasn't in love with theatre, my mum didn't go to the theatre. We read the Express in our house.
What's next?
I have done a Channel 4 documentary on performance art which is coming out soon. But I'm also working on a new show where I become a body builder, which I've started working on. It's about creating a myth, and how you learn from trauma. I'm getting very physically strong.
A Pacifist's Guide to the War on Cancer runs at Liverpool Everyman until 3 February and then tours to Newcastle (7 to 10 February), Coventry (14 to 17 February) and then Australia.