Brenda Edwards to co-direct new UK tour of Hairspray
Hairspray alum Brenda Edwards (We Will Rock You) will make her directorial debut next year with a brand-new UK tour of the hit musical.
Edwards, who has played the role of "Motormouth Maybelle" during three previous tours of Hairspray will co-direct alongside Paul Kerryson (Chicago), with Drew McOnie (In the Heights) serving as choreographer.
The musical's composer/co-lyricist Marc Shaiman commented: "Brenda Edwards has been a part of the Hairspray family since she took on the role of "Motormouth" Maybelle in 2015 and hearing that she is co-directing the latest tour is music to my ears. The strength and soul that Brenda brings to both her performances and her life have already made me a fan and I hope a friend for life, and I can't wait to see how she brings her personal perspective to our show. Brava Brenda!"
Edwards added: "I couldn't be more thrilled to be invited by the producers to make my directorial debut on the show as a co-director with Paul Kerryson. Hairspray, and this production in particular, has been such a huge part of my life. The show's story and themes are as relevant as ever and I cannot wait to hold the open auditions to discover a new cast and work together to present a vibrant new production of this timeless musical for everyone to enjoy."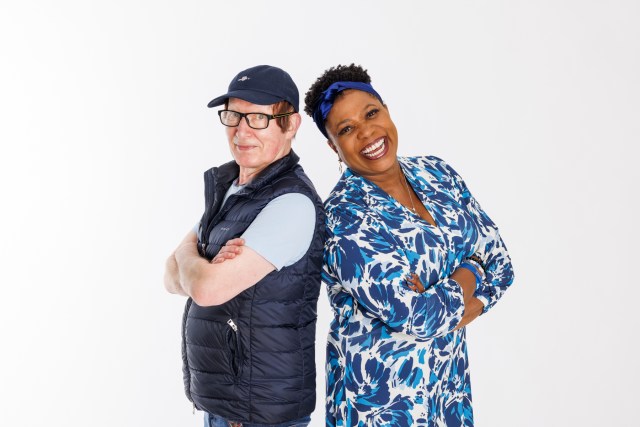 Hairspray, penned by Shaiman and Scott Wittman, is set in 1962 in a racially-segregated Baltimore, Maryland. It follows teenager Tracy Turnblad, who dreams about dancing on The Corny Collins Show. The score features such standards as "Welcome To The 60s", "You Can't Stop The Beat" and "Good Morning Baltimore".
The creative team for the new tour includes set and costume designer Takis, lighting designer Philip Gladwell, sound designer Ben Harrison, musical supervisor and arranger Ben Atkinson, musical director Richard Atkinson, projection designer George Reeve and resident director Juliet Gough.
Casting (by Grindrod Burton) will be announced at a later date and open auditions will be held next month.
Produced by Mark Goucher, Matthew Gale and Laurence Myers, Hairspray will launch the tour at Manchester's Palace Theatre (16 to 27 July), before heading to the Wales Millennium Centre in Cardiff (29 July to 3 August), Canterbury's Marlowe (6 to 10 August), Liverpool Empire (19 to 24 August), Belfast's Grand Opera House (26 to 31 August), Milton Keynes Theatre (2 to 7 September), Southend Cliffs Pavilion (9 to 14 September), Birmingham Hippodrome (16 to 21 September), Edinburgh Playhouse (7 to 12 October), Sheffield Lyceum Theatre (14 to 19 September), New Wimbledon Theatre (21 to 26 September), Nottingham Theatre Royal (4 to 9 November), Newcastle Theatre Royal (11 to 16 November), Hull New Theatre (18 to 23 November), Bradford's Alhambra Theatre (25 to 30 November), Southampton Mayflower (6 to 11 January), His Majesty's Theatre, Aberdeen (20 to 25 January), and Glasgow's Kings Theatre (27 January to 1 February 2024).
Further dates will be confirmed in due course.