What to watch: best theatre openings this week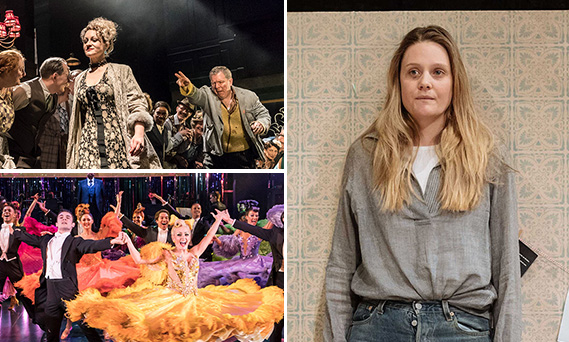 It's a big week for openings across the UK – with Chichester kickstarting its 2018 season, Strictly Ballroom coming to the West End and The Proclaimers musical returns to UK stages. See our highlights here.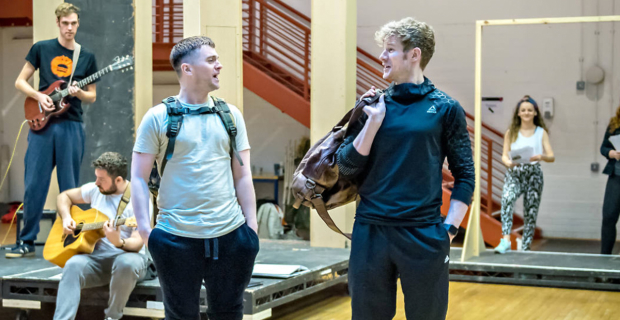 5. Sunshine on Leith
West Yorkshire Playhouse until 19 May, then UK tour
Will the revival of The Proclaimers musical travel 500 miles? We can't be entirely sure but it'll definitely be trekking the length and breadth of the UK with this new revival tour, which opens this week in Leeds before heading out on the road. Following two servicemen who return from war, the show is known for becoming a 2013 feature film featuring George MacKay and Jane Horrocks.
See a week in the life of Sunshine on Leith's UK tour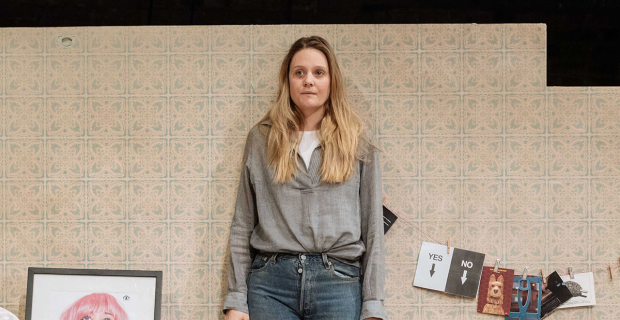 4. The Writer
Almeida Theatre, until 26 May
After her slick production of Oil in 2016, Ella Hickson returns to the Almeida with new play The Writer, about a young scribe who tries to challenge the status quo but has to reinvent herself in the process. Directed by Blanche McIntyre (The Norman Conquests), the show stars Romola Garai and Samuel West. Given Hickson's track record, a new show at the Almeida is likely to be a fascinating one.
Read the casting announcement for The Writer
3. Present Laughter
Chichester Festival Theatre, until 12 May
After the runaway success of its 2017 season (featuring solid reviews and a number of West End transfers), Daniel Evans' second year as artistic director of Chichester Festival Theatre kickstarts this week with a revival of Noël Coward's Present Laughter, starring Tracy-Ann Oberman, Rufus Hound and Katherine Kingsley. All suits and suaveness, Present Laughter revolves around an actor experiencing a mid-life crisis.
See Present Laughter in rehearsals
2. Strictly Ballroom
Piccadilly Theatre, booking until 21 July
Love is in the air! After originally running at West Yorkshire Playhouse, Drew McOnie's production of Baz Luhrmann's classic musical (based on the '90s film of the same name) comes to the West End for the first time this week. Touting Jonny Labey, Zizi Strallen and popstar Will Young in key roles, the show seems to be packing more sequins than the rest of the London theatre scene put together.
Listen to Drew McOnie on our Shows That Shaped Me podcast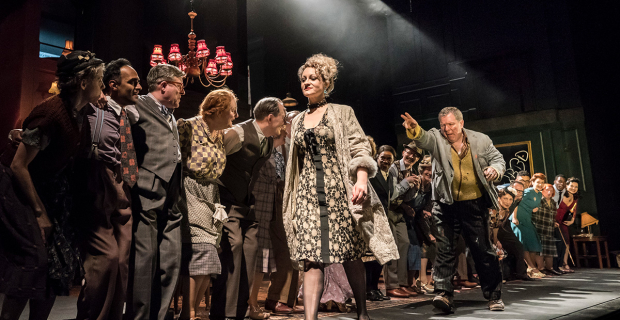 1. Absolute Hell
National Theatre, until 16 June
Soho may now be on the verge of becoming a gentrified paradise of alternative boutique stores and neon-infused clubs, but in Rodney Ackland's 1952 post-World War II drama it's a hotbed of lying and loving all in the smokey and darkened heart of London. The show is revived again at the National Theatre this week, with an ensemble cast including Kate Fleetwood and Sinéad Matthews. Considering Judi Dench won an Olivier Award for her role in the show back when it was revived in the '90s, this looks set to be a treat of a run.
Read the full announcement for Absolute Hell
---
Last chance to see: Amadeus (National Theatre), Pressure (Park Theatre), Reared (Theatre503)