Review: The Country Wife (Minerva Theatre, Chichester)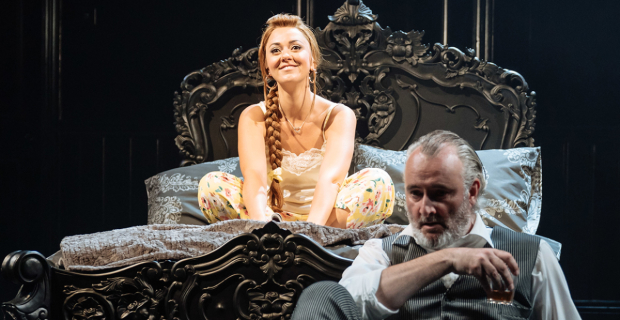 Jonathan Munby gives William Wycherley's bawdy restoration comedy a modern updating, setting the action in a contemporary London.
I'm not convinced such an updating is effective. The 17th-century divide between urban and rural living doesn't really work in a modern setting. It's hard to imagine that Margery would be so wide-eyed and innocent as to the ways of London life: she's from Hampshire, not the plains of outer Mongolia, would it really be that alien to her?
And a modern society where no-one has a mobile phone? Or where Horner has to rely on a rumour-
spreading doctor to inform the world of his supposed affliction – it would just take a few social
media posts in the present-day London.
Yet despite this ill-fitting transportation, the play works. Partly because Wycherley's text remains
supremely funny but mainly because the excellent cast bring out the best of it, relishing the word
play and double-entendres.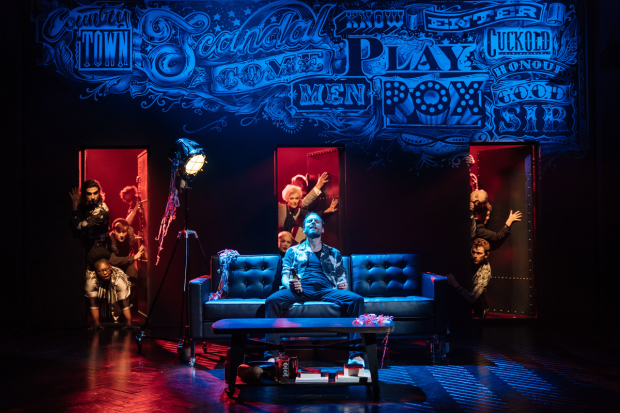 The women are particularly strong. Susannah Fielding's wide-eyed Margery manages to juggle
innocence with an animal cunning, while Belinda Lang relishes every line of Lady Fidget's
opportunism as she deceives her husband with Horner. Looking alarmingly like Osbert Lancaster's
Maudie come to life, she offers a heady mix of snobbishness with sexual delight.
John Hodgkinson delivers a chilling performance as the bullying Pinchwife, striving to keep
his wife safe from London's predatory males. There's a simmering violence just below the surface
and his wife's last despairing glance as she leaves the stage hints at an unhappy future. And Lex
Shrapnel brings a human touch to the sexually voracious Horner, emphasising the joylessness of his
lifestyle.
In truth, this play can survive almost any updating: the hollowness of Horner's sexual pursuits and
the lack of sensual pleasure allied to his philandering would resonate with many theatregoers –
whatever the era. And Munby hasn't lost sight of this moral hole at the heart of the play, despite all
the witty word play. It's a vision that just about survives the heavy-handed updating.