Oh What A Lovely War returns to Stratford East in new season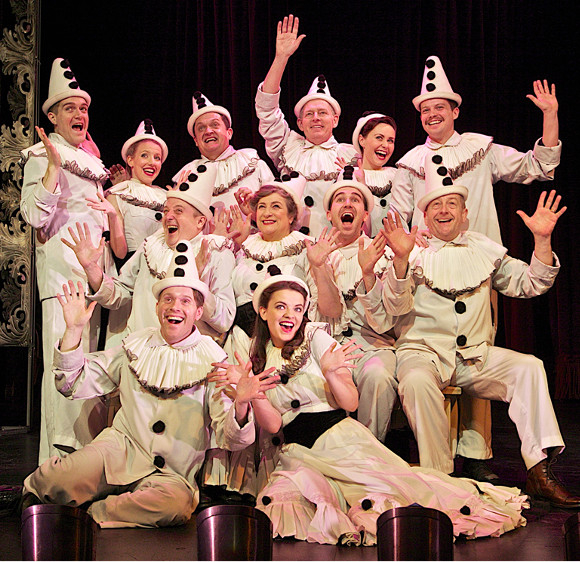 Theatre Royal, Stratford East has announced its new season, which features the return of Oh What a Lovely War prior to a UK tour, David Baddiel's previously announced musical The Infidel and panto Beauty and the Beast.
The sell-out production of Oh What A Lovely War will return for a limited run from 29 January to 7 February 2015 prior to a UK tour.
The show, which is 'true to the spirit' of Joan Littlewood's 1963 original production, is a musical entertainment focused around the First World War. General booking opens at 10am on 7 July.
The first production in the season, fresh from the Edinburgh Fringe, is John McCann's Spoiling. Directed by Traverse Theatre artistic director Orla O'Loughlin, it looks at Scottish Independence and runs from 2-13 September 2014 (previews from 28 August).
Next up is David Baddiel's previously announced musical version of The Infidel, which runs from 15 October to 2 November (previews from 3 October).
Also in October will be a new play about South Africa's second post-apartheid president, Thabo Mbeki, by Mpumelelo Paul Grootboom and Aubrey Sekhabi, which runs from 14 to 18 October as part of the biennial AfroVibes Festival.
Over the Christmas period will be a new version of Beauty and the Beast by Paul Sirett with music by Wayne Nunes & Perry Melius. Running from 10 December 2014 to 17 January 2015, it is directed by Dawn Reid and promises 'the best loved stories with new music, audience participation and a cast that reflects its diverse audience'.
The final show in the season will be a new version of Sophocles' Antigone by Roy Williams (Kingston 14, Sucker Punch). Directed by Marcus Romer, it runs from 24 February to 14 March 2015 (previews from 19 February) and also features alongside it a National Schools Programme.
Artistic director Kerry Michael said today: "2014 has been a hugely exciting year for us and we're pleased to be announcing details of our latest season with some great new work for autumn and beyond. We're delighted to be working with a range of artists and performers, many for the first time."