Fuerza Bruta to return to London Roundhouse with club-theatre experience Aven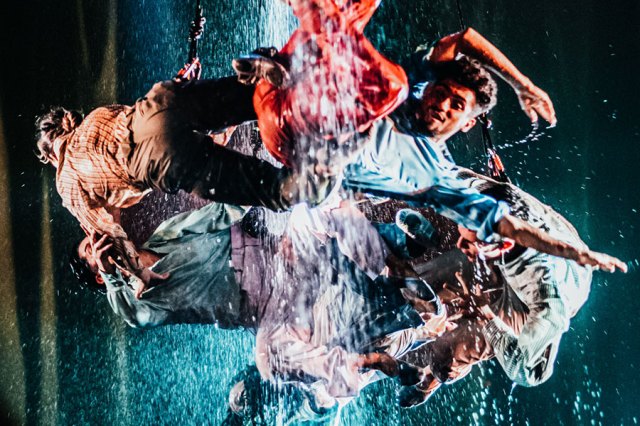 The Roundhouse and Kindred Partners have announced the return of the internationally recognised company Fuerza Bruta with their latest show Aven, set to make its European premiere in the summer of 2024.
Marking the first appearance of Fuerza Bruta in London in a decade, Aven was first seen in Buenos Aires in 2022. The strictly limited eight-week run at the Roundhouse will commence on 9 July and will be on general sale from 16 November.
A celebration of adventure and paradise, the piece is a club-theatre experience that combines dance, music and movement. The show is created by Fuerza Bruta artistic director Diqui James, with music and musical direction by Gaby Kerpel. James said today: "We have spent a long time dreaming and building a show. A show that completely changed when we came back to rehearsals after the pandemic. In Aven we abandoned any note of darkness, we got rid of every trace of intellectual or aggressive strife. And we decided to create the happiest show we have ever done."
Marcus Davey, CEO and artistic director of the Roundhouse, added: "I am so delighted we're bringing the truly breathtaking new show from Fuerza Bruta to the Roundhouse next summer. Ever since Fuerza Bruta reopened the Roundhouse in 2006 we've been their European home, selling out night after night to hundreds of thousands of people over the years. I can't wait to welcome those people back who already love the company, as well as introduce new audiences to the incredible spectacle."
Fuerza Bruta, founded in 2003, has traveled to 37 countries and 68 cities, amassing over 6.8 million live audiences worldwide. Look Up, their inaugural show, premiered in Buenos Aires in 2005 and reopened the Roundhouse in 2006 to critical acclaim.