Flowers for Mrs Harris transfer announced in Chichester Festival Theatre 2018 season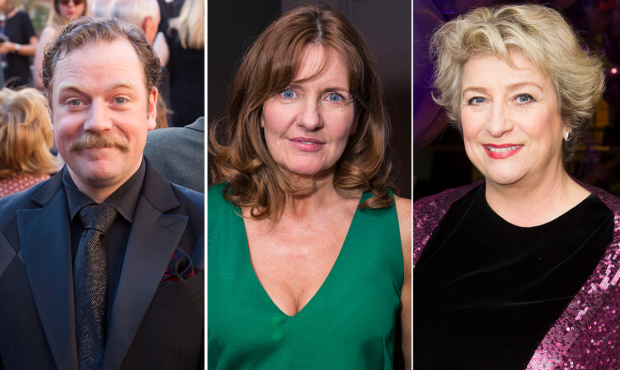 Chichester Festival Theatre has unveiled its 2018 season, featuring a revival of Flowers For Mrs Harris, new plays by Laura Wade and Charlotte Jones, and a revival of Michael Frayn's Copenhagen. The season's productions will run in both the Chichester Festival Theatre and at the neighbouring Minerva Theatre.
The season will feature a revival of the musical Flowers For Mrs Harris, based on the novel of the same name by Paul Gallico. The show, which has a book by Rachel Wagstaff (Birdsong) and music and lyrics by Richard Taylor (The Go-Between), first opened in Sheffield, where it won three UK Theatre Awards including Best Musical. It follows the story of Ada Harris, a woman travelling from post-war London to Paris with an eye for beautiful fashion, and will be directed by artistic director Daniel Evans, who directed the Sheffield run in 2016.
The piece will star Clare Burt (Big Fish, London Road), who revives her role as Mrs Harris after performing in the Sheffield run of the show. Joining her will be Joanna Riding (The Girls, Romantics Anonymous) and Gary Wilmot. It runs from 8 to 29 September.
Laura Wade will debut her new play The Watsons in the Minerva Theatre from 3 November to 1 December. Adapted from an unfinished novel by Jane Austen, the text follows the young Emma Watson, desperate to find a suitor. The only problem is, Austen never finished her story, so now Watson is stuck without an author to complete her journey.
The show is directed by Samuel West, and marks Wade's second premiere this year – her play Home, I'm Darling, will open at Theatr Clwyd and transfer to the National Theatre in July.
Evans will also direct a new revival of L Arthur Rose, Douglas Furber and Noel Gay's Me and My Girl in the Festival Theatre from 2 July to 25 August. Reworked in 1985 by Stephen Fry and Michael Ockrent, the show won an Olivier Award and features numbers including "Leaning on a Lamppost", "The
Sun Has Got His Hat On", "Lambeth Walk" and "Me and My Girl". The production will star Caroline Quentin, and is about a Cockney barrow boy who inherits a huge fortune.
Rufus Hound will star in a new revival of Noël Coward's Present Laughter, a comedy about actor Garry Essendine, in the middle of a midlife crisis. The show is directed by Sean Foley and runs from 20 April to 12 May.
From 17 August to 22 September, Michael Frayn's Copenhagen will be revived in the Minerva Theatre. Celebrating its 20th anniversary, the show premiered at the National Theatre before transferring into the West End and onto Broadway. Set in the middle of the Second World War, the show questions the conception of the atom bomb and the lives of those involved. Michael Blakemore, who directed the original 1998 production, directs Charles Edwards (This House, Absolute Hell) and Paul Jesson (Wolf Hall and Bring Up The Bodies) in the show.
Enid Bagnold's 1955 play The Chalk Garden will be revived from 25 May to 16 June at the Festival Theatre. Directed by Alan Strachan, the show will star Penelope Keith, Amanda Root and Oliver Ford Davies. It is a haunting comedy with a deep insight into mother-daughter relationships.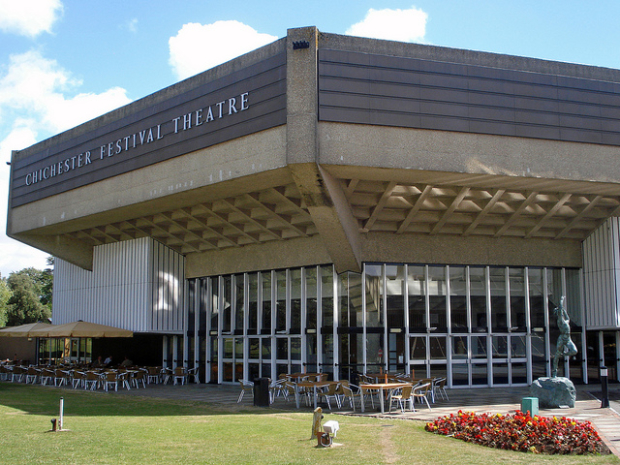 Charlotte Jones (Humble Boy, The Lightning Play) will premiere her new play The Meeting from 13 July to 11 August in the Minerva Theatre. The piece follows the young Rachel, who cares for her deaf mother in a Quaker community. It will be directed by Natalie Abrahami (Queen Anne).
The season will also include a revival of Olivier Award-winning 2009 play Cock by Mike Bartlett (King Charles III, Doctor Foster). Directed by Kate Hewitt, the piece looks at the state of modern relationships, and the new questions that have arisen in the 21st century.
Debbie Tucker Green will present a double bill of plays in the Minerva Theatre from 4 May to 2 June. Random and Generations are two short dramas that examine love life and loss. Random is a solo show, while Generations will feature a South African choir. It was announced earlier this week that Debbie Tucker Green would debut a new show at the Royal Court later this year.
Jonathan Munby (Frozen) will direct a new revival of William Wycherley's The Country Wife, a raunchy seventeenth-century play about the lothario Harry Horner. The show runs from 8 June to 7 July.
David Walliams' best-selling children's book The Midnight Gang will be adapted by Bryony Lavery in a new production from 13 October to 3 November. With music and lyrics by Joe Stilgoe and direction by Dale Rooks, the piece follows a 12 year-old Tom, who finds himself in a spooky hospital ward after a bang on the head during a cricket match.
In December, the Chichester Festival Youth Theatre will present a revival of Rufus Norris' Sleeping Beauty, which originally premiered at the Young Vic in 2002.
The theatre currently has two shows scheduled to run in the West End, with King Lear and Quiz both debuting at the venue last autumn. Its third show, Caroline, Or Change, is due to open at Hampstead Theatre next month.
Evans and executive director Rachel Tackley said: "'This season we will achieve a 50:50 gender balance in our acting company, which includes some of the most exciting and beloved names in British theatre. We're pleased to have over 20,000 tickets available at £10 in the Festival Theatre – double the number of previous years and now available at every performance; and the price of tickets for our rapidly growing
Prologue scheme for 16 to 25 year-olds remains at £5."