Flowers for Mrs Harris musical to make London premiere with Jenna Russell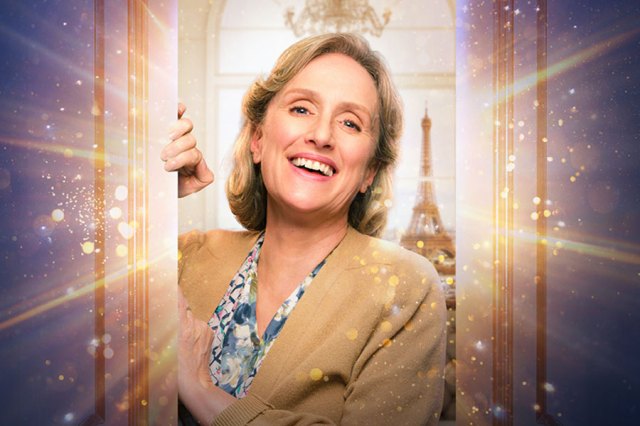 Exclusive: The London premiere of cherished musical Flowers for Mrs Harris has been announced.
Adapted by playwright Rachel Wagstaff and composer and lyricist Richard Taylor from Paul Gallico's 1958 novella, it follows a London cleaning lady who sets her heart on owning a New Look dress by Christian Dior. The show has previously been seen in Sheffield and Chichester, with a cast album also released.
Produced by Aria Entertainment and Tiny Giant Productions, It will now play in the capital for the first time, in a brand-new production. Award winning stage legend Jenna Russell (Fun Home, Les Misérables) will star as Ada Harris in the limited nine-week at the Riverside Studios from 30 September to 26 November, with a press night on 5 October.
Russell said today: "Ada Harris is a dream role in an exceptional piece by Rachel Wagstaff and Richard Taylor. I'm thrilled to be part of this amazing team, bringing Flowers For Mrs Harris to the Riverside Studios. Reading the play had a profound effect on me, and I can't wait to see how that translates to a live experience, for the actors and audience alike."
The show is directed by Bronagh Lagan (Cruise), with new orchestrations by Jason Carr, and with Jonathan Gill as musical director. Casting is by Jane Deitch, with further casting and creative team to be announced.
Producer Ollie Hancock said: "Never before have I seen something on stage which has moved me with such force and relentless power. Richard and Rachel's beautiful writing had such a profound effect on me that I left the theatre tear-streaked, striving to be a better person and to produce work which was just as impactful. I'm delighted to be bringing this gorgeous musical about the power of kindness to London for the first time in the creative hub that is Riverside Studios, especially with theatrical royalty Jenna Russell, who has wowed audiences on both sides of the Atlantic, in this extraordinary British musical!"
Tickets are on sale now via the Riverside Studios website.