Dujonna Gift and Sam Tutty to star in new musical Two Strangers (Carry a Cake Across New York)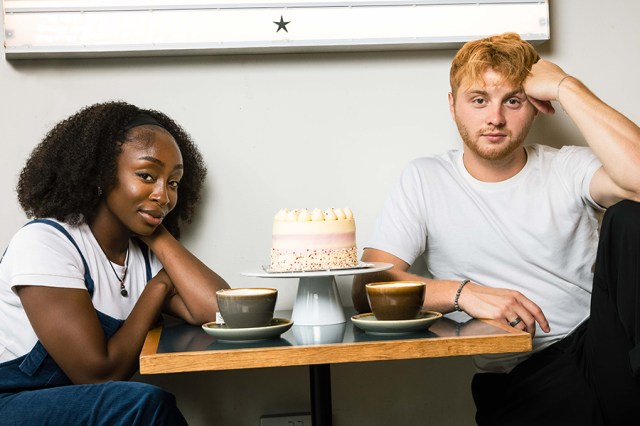 Casting has been revealed for Two Strangers (Carry a Cake Across New York), Jim Barne and Kit Buchan's two-hander musical set to run at the Kiln Theatre.
The musical follows a Brit named Dougal, who flies out to New York for his father's second wedding and meets Robin, the sister of the bride, for the very first time.
Appearing in the piece will be Dujonna Gift (Hamilton) and WhatsOnStage Award and Olivier Award-winner Sam Tutty (Dear Evan Hansen). 
Indhu Rubasingham, who recently announced she will be stepping down from her role as artistic director of the Kiln, added: "There's something incredibly special about a musical on the Kiln stage – the wonderful intimacy of the space provides a perfect place in which audiences can very much be a part of the production. And this one, Two Strangers (Carry a Cake Across New York), is a glorious one – a new British musical from the striking duo Jim Barne and Kit Buchan, directed by Tim Jackson, and designed by Soutra Gilmour. Witty and original, I have no doubt this will be an engaging and exhilarating evening."
Alongside Jackson and Gilmour, the creative team also includes lighting designer Jack Knowles, sound designer Tony Gayle, musical director Sean Green, orchestrator Lux Pyramid, casting director Julia Horan CDG, associate director Claira Vaughan, and Kiln-Mackintosh resident assistant director Jessica Mensah.
Two Strangers runs from 9 November to 23 December 2023, with a press night set for 16 November.