Indhu Rubasingham to step down as Kiln Theatre artistic director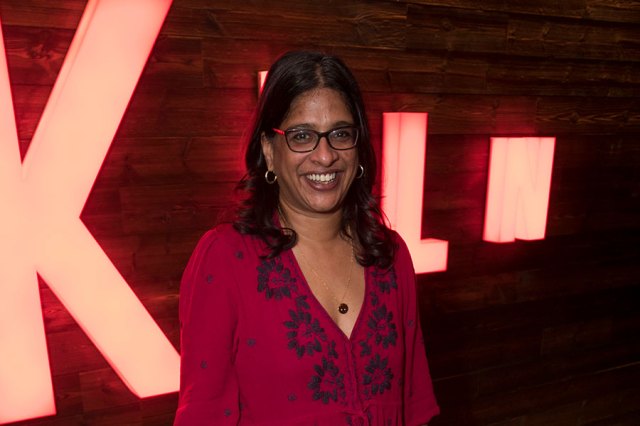 Kiln Theatre's artistic director Indhu Rubasingham will step down, it has been announced.
Rubasingham, who has been at the venue for a decade now, said today: "I never had an inkling of the journey ahead when I was first was appointed. I immediately felt the responsibility, but what emerged was both challenging and exhilarating, an experience I will carry with me for the rest of my life. It has been an immense honour to be artistic director of Kiln Theatre. I have learnt and grown so much over these past 11 years. It has given me the privilege and opportunity to work with many brilliant people, who have contributed to the successes of Kiln; a theatre with a mission that is heartfelt and held by the whole team.
"I am deeply grateful to the Board of Trustees chaired by Sita McIntosh and former trustees and Chairs for their support and guidance and care of Kiln, and also to the many donors and Arts Council England who have allowed the Kiln to flourish and achieve all the things it has. It is a wonderful space, that welcomes us in to immerse ourselves in different worlds, narratives and experiences. I have been very lucky to be part of its story. It now feels the right moment to pass the baton and herald the next chapter of this unique theatre."
During her tenure, Rubasingham oversaw a major transformation and capital redevelopment of the north London theatre, formerly known as the Tricycle. She also directed a variety of critically lauded productions, including the award-winning Red Velvet, Handbagged and The Invisible Hand. The company presented Florian Zeller's triptych of plays – The Father, The Mother and The Son, with both The Father and The Son receiving West End transfers.
McIntosh commented: "Indhu has brought so many incredible qualities to the role of Artistic Director – a flair for programming, the innate ability to combine the commercial with artistic risk, and to bring a wealth of voices into the Kiln, never afraid to challenge, to ask questions, and to bring out the very best in those whose work she champions. However, it's not only on the stage that her presence is felt, she's put creative engagement at the very forefront of the company's ethos, firmly believing theatre should be accessible to everyone through the work and through training opportunities. She's a rare talent, and she will be much missed. Her greatest legacy is the building, which through a major capital project, she has future proofed for generations, and it's that building that will host the next chapter for the company as we look for a new artistic director to build on Indhu's evident successes."
The role of artistic director of Kiln Theatre will be advertised, and the recruitment process will begin later this month. Rubasingham will complete her time at the theatre in early 2024.