Details announced for Debris Stevenson's Poet in da Corner at the Royal Court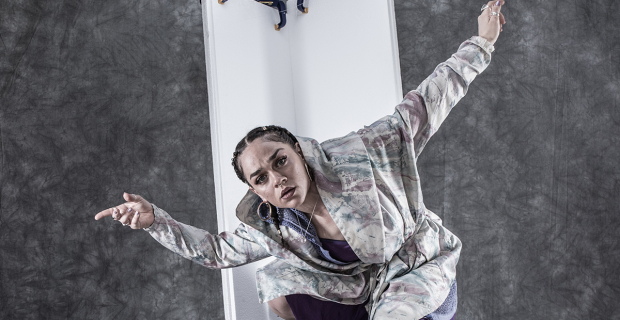 More details have been revealed for writer-poet Debris Stevenson's new show Poet in da Corner, which opens at the Royal Court Downstairs in September.
Inspired by Dizzee Rascal's Boy In Da Corner album, the semi-autobiographical piece explores Stevenson's early life in a Mormon household, and how grime changed her life and liberated her.
Rascal who, like Stevenson, grew up in east London, released his acclaimed debut album Boy In Da Corner in 2003 and went on to win the Mercury Prize.
The production will feature performances from Jammz as well as music and composition by Michael 'Mikey J' Asante. It comes as a co-commission between the Royal Court and 14-18 NOW, in association with Nottingham Playhouse and the Curve, Leicester. Stevenson's work is also a part of the centenary celebrations for the 1918 Representation of the People Act.
The show is directed by Ola Ince, who returns to the Royal Court following White Sky.