Catherine Love: Play it again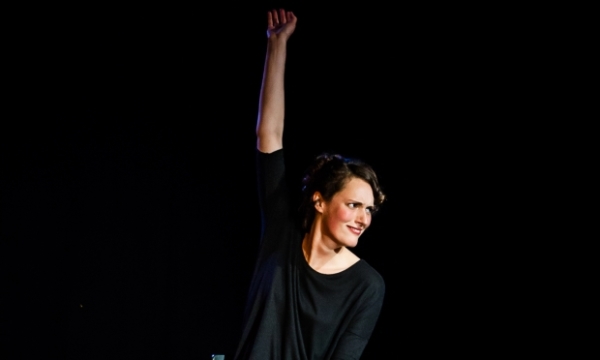 As a theatre critic, particularly in London, there can be pressure to focus on the new. With so many productions opening every week, just keeping up with what's on is nigh on impossible. And how to choose between everything that's on offer? The big opening might be the next huge talking point, but the show by an unknown young company on the fringe glimmers with the possibility of discovering a new talent. As fellow critic Matt Trueman has argued, simply deciding what to see and review when there is so much on is a critical act in itself.
So watching something a second or third time feels like a luxury at best and a waste of precious time at worst. With so much vying for our attention, why would critics – or audiences, for that matter – go back for repeat viewings? It's a reasonable question, but I have to admit to an unfashionable fondness for seeing productions more than once. Sure, there's the enjoyment factor (who doesn't like returning again and again to their favourite plays, books, films, songs?), but I think there's more to it than that. Seeing shows multiple times, particularly at different stages in their life cycles, is actually a way of appreciating more fully how theatre works.
It's a truism that no two nights in the theatre are quite the same. Of course, there are different degrees of truth to that statement: an interactive or partly improvised show will vary far more from night to night than a long established and well-oiled West End musical, for instance. In some cases it's fair to say that very little changes throughout a run and you're likely to get an almost identical experience on a return trip, but for a number of shows I've revisited that second, third or even fourth performance can be surprisingly revealing.
Last weekend at Latitude, for example, I enjoyed second viewings of Phoebe Waller-Bridge's Fleabag and the RSC's Revolt. She said. Revolt again. – shows which, incidentally, gained a huge amount from being seen on the same stage in the same afternoon. Context can make a big difference. Looking further back, earlier in the year I saw the extraordinary Grounded for a second time and was startled by all the additional layers and nuances I discovered in Lucy Ellinson's powerhouse performance.
Then there are the shows that I've followed through their development, watching early scratches or work in progress performances before returning later to see what shape that material has eventually assumed. At the extreme end of the scale, and due mainly to coinciding festival timetables, I caught Made in China's Gym Party five times at different stages, and on each occasion I discovered something new in it. I'd argue that tracing the growth of productions like that also makes me a better, more perceptive critic by offering a small insight into the delicate process of theatre-making and helping me to understand a piece of theatre as far more than just a "finished" product.
As I prepare to head up to the Edinburgh this week, newness is unsurprisingly on my mind. While I'm a little sceptical about the possibility of really discovering anything on the Fringe anymore (as I recently discussed), I still arrive at the festival each year buoyed with stubborn optimism, hoping to find work that surprises and excites me. But perhaps I'll also make a little room in my schedule to revisit some of the theatre that has set my pulse racing in the last year to see where it has got to since we last encountered one another.