Catherine Love: My top theatre picks for autumn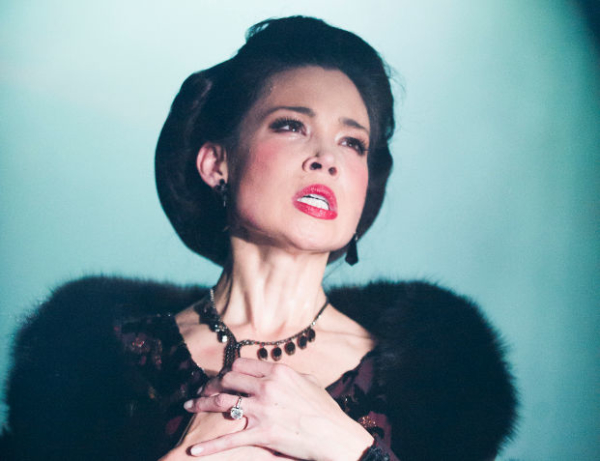 With autumn decisively underway, I'm starting to look ahead to some of the best offerings at the theatre over the next couple of months. The next fortnight is filled with big openings, from the West End transfer of acclaimed musical The Scottsboro Boys to tonight's UK premiere of another unconventional musical, David Byrne and Fatboy Slim's collaboration Here Lies Love, which opens the National Theatre's refurbished Dorfman space (formerly the Cottesloe). This week is also dominated by Chekhov, as Anya Reiss's updated Uncle Vanya begins at the St James Theatre and Katie Mitchell directs The Cherry Orchard at the Young Vic. Meanwhile, the Almeida welcomes David Cromer's version of Our Town, which has already seen success in the States.
The highlights of the Edinburgh Fringe continue to trickle down to London into October and November, with second chances to catch some of my own top picks of the festival. Chris Thorpe's compelling and knotty Confirmation comes to BAC, as does Chris Brett Bailey (it must be something about the name) with his extraordinary show This is How We Die, which remains one of the best things I've seen all year. Also transferring from Edinburgh to the Soho Theatre is Spine, the Clara Brennan monologue that is heartbreakingly performed by Rosie Wyatt, while young company Barrel Organ's astonishing debut show Nothing is at Camden People's Theatre.
At the same time, two hits of Fringes past are out on tour throughout the autumn. Hoke's Bluff by performance duo Action Hero takes the familiar, hackneyed narrative of American high school and sports movies and presents it as you've never quite seen it before. There's also popcorn, flags and an animal mascot – what more could you want? And yet another Chris, Chris Goode, has remade his 2006 show Longwave, with brilliant performers Tom Lyall and Jamie Wood reunited as two scientists stranded together in an isolated hut.
The Royal Court continues its ambitious revolution themed season into autumn, with shows about climate change, an imagined rebellion of eight-year-olds and the budget cuts faced by local government – 2071, God Bless the Child and Hope respectively. As Rory Mullarkey's Royal Court show The Wolf from the Door closes, a new piece about the First World War, Each Slow Dusk, visits village halls around the country with rural touring company Pentabus. Other tours to watch out for over autumn are the Lyric Hammersmith's Secret Theatre company, Frantic Assembly's version of Othello (see video), James Graham's new play The Angry Brigade, and a tour of Caroline Horton's latest show Islands (a reference to the tax islands that form its subject) ahead of its London premiere next year.
Back in London, the St James Theatre continues its One Stage Season for emerging producers with a revival of Blanche McIntyre's award-winning production of Emlyn Williams' Accolade. At the Park Theatre, there is an opportunity to see the London premiere of Robert Holman's play Jonah and Otto, or you could enjoy a whole fortnight of new writing at the Bush Theatre's RADAR Festival. Meanwhile Alistair McDowall, one of the most exciting playwrights around at the moment, is paired with equally exciting director Ned Bennett for a new production of his play Pomona at the Orange Tree Theatre in Richmond.
Outside the capital, stellar acting is the headline, with chances to see the extraordinary Imelda Staunton in Gypsy at Chichester Festival Theatre and Eileen Atkins in the Royal Shakespeare Company's production of The Witch of Edmonton. At the other end of the scale, live art and performance fans should head to Ipswich for the packed programme at the SPILL Festival, including new work from Gob Squad, GETINTHEBACKOFTHEVAN and Project O. Finally, it should also be worth catching Solomon and Marion, a drama set in post-apartheid South Africa, at the Birmingham Rep, and DC Moore's new space exploration centred play Another Place at Theatre Royal Plymouth.