Theatre Royal Drury Lane to host Anna Wintour theatre-themed Vogue event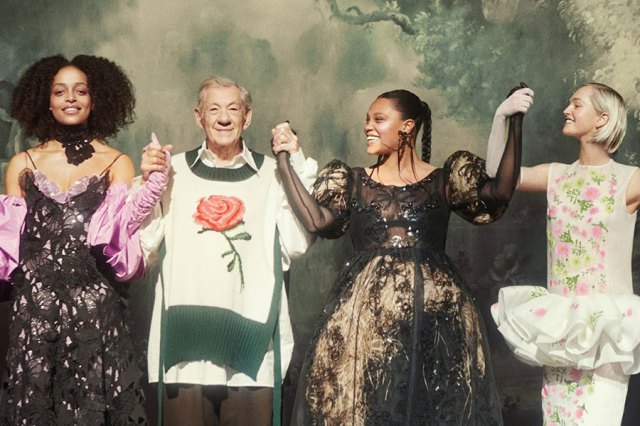 London is set to host the second annual Vogue World event on 14 September, marking the beginning of London Fashion Week.
The event will take place at Theatre Royal Drury Lane and will feature a lineup of global talent from the worlds of fashion, theatre, dance, film, television, classical and contemporary music.
Vogue World made its debut last year with a globally live-streamed fashion show and street fair in New York City. This year, the event will take on a theatrical production format, with English director and producer Stephen Daldry serving as the creative advisor. The National Theatre, the Royal Opera House (including The Royal Ballet), the dance company Rambert, Andrew Lloyd Webber, and LW Theatres will all support the show.
The event will use the framework of an opening night in the West End. It will commence with a red carpet, followed by performances ranging from Shakespeare to contemporary stars like Stormzy and Michaela Coel. Opera, theatre, film, dance, classical and popular music will converge, all with the distinctive lens of Vogue's fashion perspective. Supporters include Ian McKellen, Naomi Campbell, Victoria Beckham and Sadiq Khan.
In addition to showcasing the performing arts, Vogue World: London will also highlight the Autumn/Winter 2023 collections from both emerging British designers and internationally renowned fashion names.
Emily Burns, a freelance director and National Theatre associate, and Fran Miller, a producer at the National Theatre, have joined as the show director and creative producer, respectively. British DJ and producer Benji B will serve as the music director. Bureau Betak, an expert production agency known for their work in the fashion industry, will oversee the production. Den of Thieves, a renowned production company, will handle the live stream of the event.
Anna Wintour expressed her enthusiasm for the event, stating: "Our editors have spent so much time at fashion shows over the years, around the world, that we thought: 'Why not put together one of our own—one that tells a story about the cultural moment we're in, but through the lens of fashion?'"
Rufus Norris, director of the National Theatre, emphasised the symbiotic relationship between fashion and the performing arts and praised the opportunity to showcase the vibrant London arts scene. He also acknowledged the support from the fashion world and the chance to highlight the incredible talent within the performing arts and fashion industries.
All net ticket proceeds from Vogue World will go towards supporting performing arts organisations in London, including the National Theatre, the Royal Opera House (including The Royal Ballet), and the dance company Rambert. The event will be livestreamed globally.