Soprano Jennifer France: 'Another nice top F'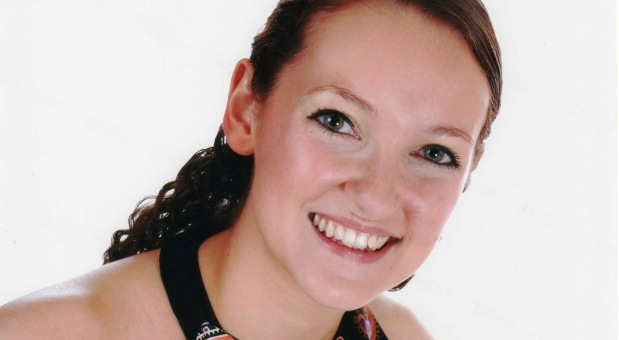 The young British singer is currently starring as Ophelia in Glyndebourne's tour of Brett Dean's opera Hamlet, stepping into shoes vacated by Barbara Hannigan. She spoke to WhatsOnStage about her fast-blossoming career as a coloratura soprano and, especially, about her shift towards contemporary repertoire.
I'm not sure how it happened but I seem to be doing a lot of modern music this year, and I have quite a lot planned for future seasons as well. It's so important to perform and develop new operas that stand a chance of going on to become as mainstream as the classics.
About 18 months ago I was part of the original team that workshopped this Hamlet with Brett Dean and we were the first to sing notes of it out loud. I'd never been involved with something like that before. Brett was there and so were Matthew [Jocelyn, librettist] and Neil [Armfield, director], and it was an eye-opening experience to be part of creating something. It made me realise the importance of contemporary opera.
I'm exciting to be working with George Benjamin next year, on his new work for the Royal Opera, Lessons in Love and Violence. I've just received the music, but I've only been sent the score for my own part as the piece itself is still under lock and key.
Before that happens, at the beginning of next year I'll be with Scottish Opera to revive Jonathan Dove's Flight. That was probably the catalyst for my career because when we did this production at Opera Holland Park it was the first thing I'd done that really took off. It's something to do with the virtuosity of my part that got me noticed; it's like a latter-day Zerbinetta [the stratospheric soprano role in Strauss's Ariadne auf Naxos].
That was where I found my voice. Before it I'd seen myself as a light soubrette, but Flight gave me the confidence to explore the virtuosic coloratura rep that I really enjoy. And it was the reason George Benjamin became aware of me, so he's given me another nice top F in the new one.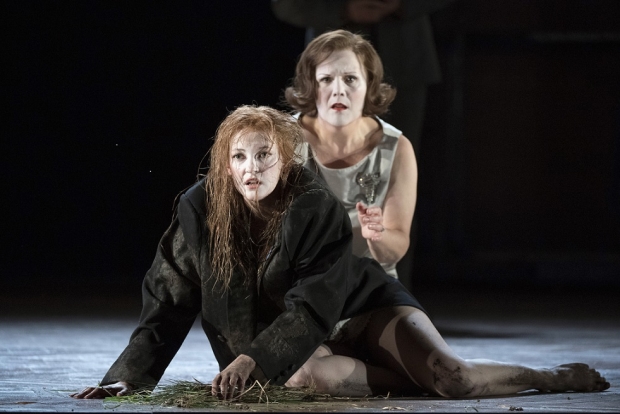 In Hamlet, because I helped workshop it there are some extended vocal techniques that Brett wrote into the score. It's not crazy-crazy, but it's what you can do with modern music when you don't have the strict rules of classical opera. You don't have to worry about making beautiful noises. I always like to approach things via the acting side, and I'm luckily at the stage where I can choose roles.
This isn't a normal Hamlet. It's very relevant for today, and Ophelia is less vulnerable. In this revival we're trying to stagger her journey and make her someone everyone can relate to. We're not making her mad at the beginning; we're slowing her descent into madness. She can be a bit irritating if she's just loopy from the start.
Lloyd Wood, our revival director, is amazing. Obviously we have to do certain things to remain true to the original production, but we're being given a lot of scope to bring what we want to the roles. Most of us are new to our parts, so it'll be a different take on it, and when people come to see it again after seeing it in the summer it will be a different experience.
The rehearsal process was tough and intense. We had six weeks, which is a pretty good amount, but we really needed it. There's an incredible amount of detail and we have to understand everything, otherwise it doesn't relate to an audience.
There are certain people and companies who are really trying to support young singers. Opera Holland Park and Garsington Opera especially have really helped propel my career. Scottish Opera too. It's lovely to have the opportunity to choose what I'd like to do rather than do it for the sake of paying rent.
The fact that I'll get to sing Zerbinetta twice next year means so much to me. There are so many of us coming out of music colleges, and so few opportunities, so companies like these who try and nurture young British or British-trained talent are really important to us now. Because it's hard out there.
There are further performances of Hamlet at Norwich (17/11), Milton Keynes (24/11) and Plymouth (1/12).
Scottish Opera's revival of Opera Holland Park's Flight plays in Glasgow and Edinburgh on dates between 17 February and 3 March 2018.
Ariadne auf Naxos, a co-production between Scottish Opera and OHP, plays in in Glasgow and Edinburgh from 22 March to 7 April 2018, and at Holland Park from 17-27 July 2018.
Lessons in Love and Violence runs in repertory at the Royal Opera House from 10-26 May 2018.