Shrek The Musical announces complete casting for UK and Ireland tour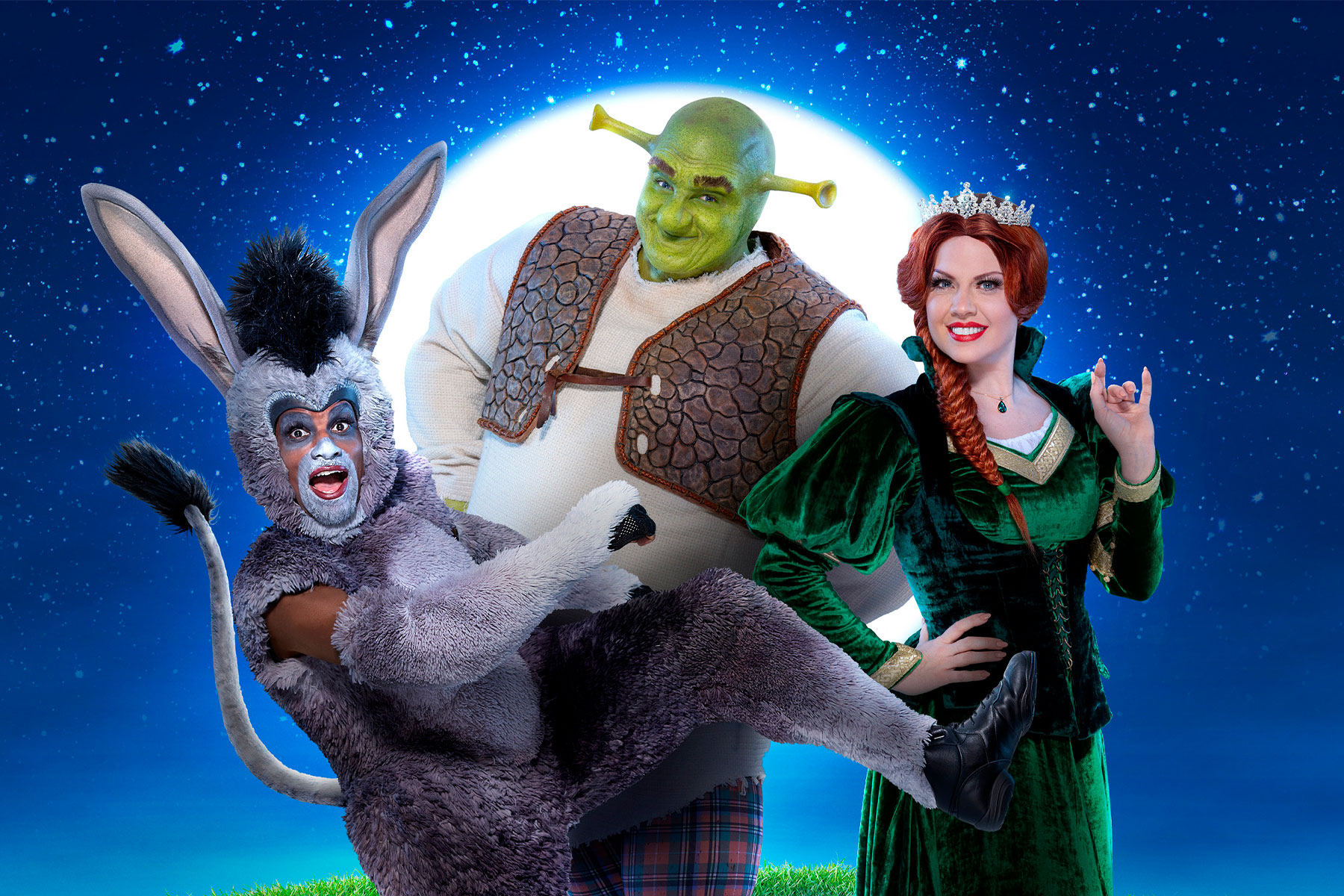 Exclusive: Casting is now complete for the upcoming UK and Ireland tour of Shrek The Musical.
Joining previously announced cast members Antony Lawrence (as Shrek), Joanne Clifton (as Princess Fiona), James Gillan (as Lord Farquaad) and Brandon Lee Sears (as Donkey) will be Cherece Richards (Once on This Island) as the Dragon, alongside Leo Abad, Scotty Armstrong, Imogen Bailey, Jabari Braham, Georgie Buckland, Natasha Cayabyab, Mark D'Arcy, Jonathan David Dudley, Remi Ferdinand, Sonny Grieveson, Edward Leigh, Bethany Kate, Jessica Lim, Andile Mabhena, Bronte MacMillan, India Thornton. Talia Duff, Gabriela Gregorian, Rory Shafford and Jamie Jonathan.
Opening this summer in Plymouth, the show is based on the William Steig's children's book and the Oscar-winning DreamWorks film of the same name and is penned by David Lindsay-Abaire and Jeanine Tesori. It follows a curmudgeonly ogre who is roped into a quest to save a princess, only for true love to get in the way.
The show was first seen on Broadway in 2008, with a West End premiere following in 2011.
This new revival of Shrek will feature a different producing team to the musical's original UK production, with Sam Holmes (who played Lord Farquaad in a previous tour) co-directing with Nick Winston (Bonnie and Clyde), who also choreographs.
The creative team also includes set and costume designer Philip Witcomb, lighting designer Ben Cracknell, sound designer Ben Harrison, projection designer Nina Dunn, puppet designer Jimmy Grimes and casting director Jim Arnold.
The show will open at Plymouth Theatre Royal on 21 July 2023 and then visit Manchester, Dublin, Bristol, Southend, Carlisle, Aberdeen, Oxford, Wimbledon, Dartford, Northampton, Leicester, Bradford, Woking, Eastbourne, Cardiff, York, Blackpool, Glasgow, Edinburgh, Coventry, Sunderland, Liverpool, Southampton, Milton Keynes, Hull, Cheltenham, Nottingham, Norwich, Belfast, Birmingham and Derry. A selection of dates are on sale below.