Shakespeare's Globe announces Emma Rice's final summer season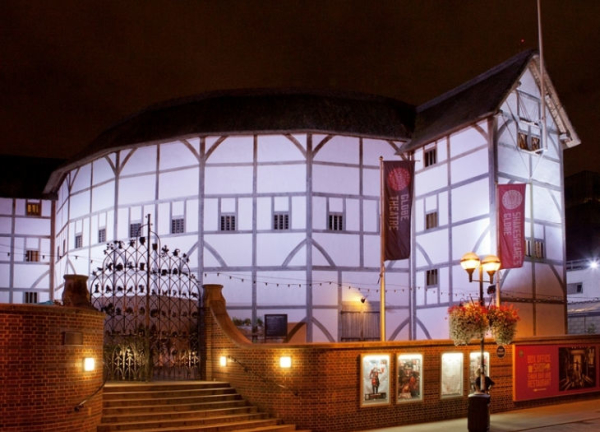 Shakespeare's Globe have announced Emma Rice's final summer season, following the announcement that she will be stepping down in April 2018.
The season will open in April with Romeo and Juliet, the story of Shakespeare's most iconic lovers. It will be directed by artistic director of the English National Opera Daniel Kramer, whose recent credits for the ENO include Tristan and Isolde, Punch and Judy and Bluebeard's Castle.
This will be followed by the previously announced Nell Gwynn, which will return to the Globe on 2 May as part of a UK tour. Directed by Christopher Luscombe, Jessica Swale's Olivier Award-winning comedy will star Laura Pitt-Pulford, currently appearing in Side Show at the Southwark Playhouse.
Rice's new production of Twelfth Night will open on 18 May. Following a shipwreck, Viola is washed up on the coast of Illyria and believes her twin brother has died. Rice's has previously directed productions of productions of 946: The Amazing Story of Adolphus Tips and A Midsummer Night's Dream, which was broadcast live by the BBC.
Kneehigh's production of Tristan and Yseult, which Rice directed in Leeds in 2013, will be revived as part of a tour to Cornwall, Ireland, Wales and Scotland. The play, written by Carl Grose and Anna Maria Murphy, examines the love and betrayal of Tristan, King Mark of Cornwall and his wife Yseult. It is adapted and directed by Rice, and runs from 13 June.
Associate director Matthew Dunster's Much Ado About Nothing opens on 14 July. Dunster, whose previous credits include Imogen (Shakespeare's Globe) and Hangmen, will transport the story of Hero and Claudio, and Beatrice and Benedick to 1910 at the outbreak of the Mexican Civil War.
Founder of company Shared Experience Nancy Meckler will direct King Lear from 10 August. Meckler became the first woman to direct a major production at the National Theatre in 1981 when she directed Edward Albee's Who's Afraid of Virginia Woolf?.
The season will conclude with the world premiere of Tristan Bernays' new play Boudica. In an epic tale of power and politics, Boucida, Queen of the Iceni tribe, wages a bloody uprising against the Roman Empire. It will be directed by Eleanor Rhode and will run from 8 September.