Shakespeare & Pinter complete Summer Season at Theatre by the Lake, Keswick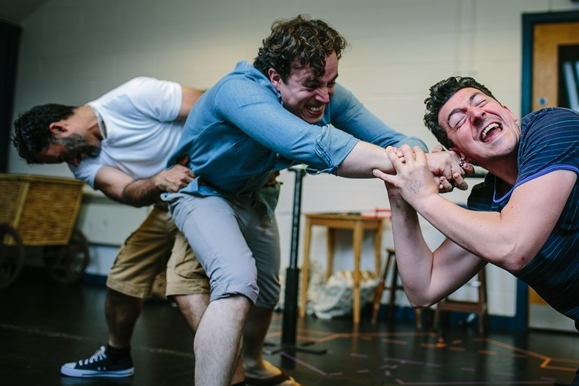 The final pair of plays in Theatre by the Lake's Summer Season opens this month – a Shakespearean comedy with an exotic setting in the Main House and a mysterious psychological drama in the Studio.
Opening tomorrow (26 July) in the Main House is Shakespeare's farcical The Comedy of Errors. The twisting plot centres on two sets of identical twins, separated at birth in a shipwreck, who find themselves in the same town.
They are continually mistaken for each other, in Shakespeare's shortest play, set in the Turkish seaport of Ephesus in the 1930s.
In complete contrast, the Studio opening on 1 August is Harold Pinter's dark and atmospheric drama Old Times.
Anna and Kate were best friends in their younger years. When they reunite twenty years on, it should be a happy occasion. However, Kate's husband Deeley is unsettled by their closeness and Anna's possessive nature.
This play questions whose memories are accurate? Who is telling the truth? And who does Kate love most?
These two plays join the four shows already playing in the Main House and Studio; from Mon 4 August they will rotate performance days, with all six playing every week until 9 November.