Sajid Javid replaces Maria Miller as culture secretary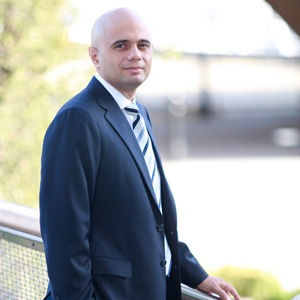 Former treasury minister Sajid Javid has been appointed as culture secretary in place of Maria Miller, who resigned this morning following an expenses row.
Javid, MP for Bromsgrove, grew up in Bristol and is a former banker. According to his personal website he left banking in 2009 in order to "give something back through politics".
Miller resigned this morning in order to avoid becoming a "distraction" to the government (see our full story here).
Her replacement, who is from a British-Pakistani background, is considered a rising star of the Conservatives and is the first member of an ethnic minority to become culture secretary.
David Cameron said he hoped that Maria Miller, who also served as minister for women and equality, would be able to return to the cabinet "in due course".