Rory Kinnear makes debut in new ENO Season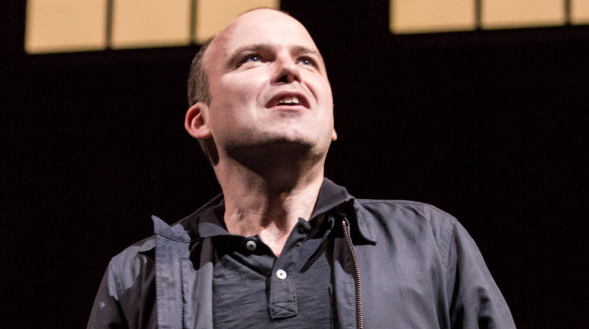 Actor Rory Kinnear will make his directing debut at the ENO as part of the company's new season.
Kinnear will direct the world premiere of Ryan Wigglesworth's The Winter's Tale in February. The Winter's Tale is ENO Composer in Residence Wigglesworth's first opera and he will also conduct the performances. The cast include Iain Paterson, Sophie Bevan, Leigh Melrose and Susan Bickley.
Kinnear said: "I could not be more thrilled to have been invited to work with Ryan on his debut opera, and at ENO, the place where my love for the art form first took hold. I'm giddy with excitement."
Elsewhere in the new season, there will be the European premiere of Charlie Parker's Yardbird, an opera infused with jazz by Daniel Schnyder about the musician. Yardbird will play at Hackney Empire in June 2017.
William Kentridge will direct a new production of Lulu in November conducted by Mark Wigglesworth, with a cast including Brenda Rae and Sarah Connolly. Christopher Purves will star in a new production of Don Giovanni conducted by Mark Wigglesworth and on 16 November there will be a celebration of Jonathan Miller, who has had over 1,000 performances with the company over a 38 year period.
Other revivals include Rigoletto, The Pirates of Penzance and Partenope.
Artistic director Daniel Kramer said: "Working alongside Cressida and ENO's Senior Artistic Team, I want to develop emerging British directors and singers, composers, librettists, stage managers, opera designers, conductors and, most importantly, I want to develop new audiences – opening them up to this wonderful, intoxicating world of opera."