Pleasance announces full Edinburgh Fringe 2018 programme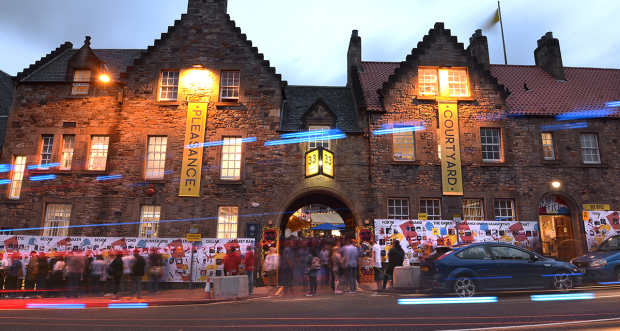 The Pleasance has announced its full line-up for the 2018 Edinburgh Festival Fringe, which runs across the month of August at a number of venues in the city.
Olivier Award-winning musical actor and screen star Nichola McAuliffe will bring her play Revenant to the festival, set 25 years before the murder of Martin Luther King Jr and 25 years after the murder of the Romanov family.
Female writers from Soho Writers Lab and Royal Court Young Writers programme will showcase The Power Plays in an actual house in Edinburgh, with a capacity of 15 audience members permitted per performance.
Terry Johnson will star in his play Ken at the Festival, following a run at the Bunker Theatre earlier this year. The show, which was originally performed at the Hampstead Theatre, celebrates the life of director and writer Ken Campbell.
Peter Straker, who appeared in the original production of Hair, will present an interpretation of Brel's music in the form of Peter Straker Sings Brel, while Robert Khan and Tom Salinsky (Coalition) return to the Fringe with their satirical play simply titled Brexit.
As previously announced, Frank Skinner will present his debut play Nina's Got News, while Les Enfants Terribles 2018 Greenwich Partnership Award winners Incognito will perform Tobacco Road. Shôn Dale-Jones returns to the Fringe with The Duke, and director-performers Simon Evans and David Aula will combine magic and theatre with their double bill of The Vanishing Man and The Extinction Event, the latter as part of a partnership with HighTide. We Are Ian creators In Bed with My Brother will return with new show Tricky Second Album for a limited number of performances.
Large-scale pyrotechnics can be seen down at the EICC as the Company present epic show Silence all about the plight of refugees, while also reviving their award-winning Carmen Funebre. Dogstar Theatre will also present their new climate-change orientated Let's Inherit the Earth, which tours Scotland and Sweden following its run in Edinburgh. Children's show Kensuke's Kingdom adapts Michael Murpurgo's 2016 novel of the same name for the stage.
The comedy programme includes Marcus Brigstocke, Reginald D Hunter and Ruby Wax, with appearances from Gyles Brandreth, Showstoppers! and John Hastings.