Michael Coveney: Bendy boosts the Barbican, Haymarket's Attraction proves Fatal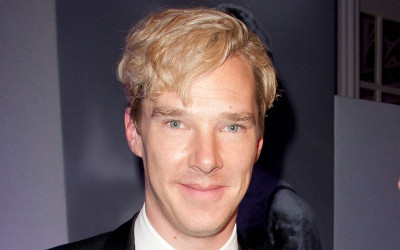 It is interesting to see the Barbican announce Benedict Cumberbatch as Hamlet in a "compelling" production by Lyndsey Turner in the summer of 2015. Perhaps when it finally opens it might even be "unmissable" or, on the other hand, "disappointing." It's slated for a 12-week run, so by the time the tickets go on sale they'll be gone already.
Still, having Bendy commit for three or four months to the stage is quite something these days, and at 37 he's just about not too old to play the moody Dane, but it will be a close call.
The Barbican's director of arts, Louise Jeffreys, brackets him as a star attraction alongside Simon Rattle leading his Berlin Philharmonic in a residency (and, I would imagine, the glorious American mezzo Joyce DiDonato, who's the "artist in the spotlight" across the season; try keeping me away), reserving her ultimate compliment of "international innovator" for German director Thomas Ostermeier – whose no doubt "outlandish" rather than "compelling" production of Enemy of the People will figure in an impressive Ibsen season – and Korean composer Unsuk Chin, whose opera Alice in Wonderland will receive a multimedia staging though not necessarily, perhaps, a "compelling" one.
Still, apart from the commercial angle of the Bendy Hamlet – produced by Sonia Friedman – everything in the new season sounds pretty much bravo Barbican to me, and full of challenging oomph and surprises, including the RSC's Henry IV plays coming in from Stratford-upon-Avon as part of the on-going three-year deal with the RSC, still homeless (and not even looking) in the capital.
Matching projects to the right house and right audience is very important, as is illustrated by the disastrous mismatch of Fatal Attraction and the Haymarket last night. Even if Trevor Nunn's production was better than it is, Iago, "compelling" even, you'd never think of James Dearden's hyper-ventilating melodramatic movie script as being remotely suitable for London's most grand and glorious theatre. There is still such a thing as a "Haymarket" play, I'm not sure what, but it most definitely isn't Fatal Attraction.
Oscar Wilde is the obvious Haymarket author. And The Importance of Being Earnest is being advertised outside the Harold Pinter (formerly the Comedy, as you have to keep telling taxi drivers) just around the corner in Panton Street. But this is a different sort of Importance that will follow yet another Nunn production – of Noel Coward's second-rate Relative Values – onto those less than hallowed boards.
This Importance will be Wilde at heart, possibly even "compelling", but long in tooth and short of wind: it's an Importance for seniors, with yesterday's juve leads, Nigel Havers and Martin Jarvis, reprising their 1982 – 1982! – National Theatre roles (with Judi Dench as a wonderful Lady Bracknell) as Algy and Jack. This time round, the ancient but still magnificent Sian Phillips will be staring down her lorgnette at the cucumber sandwiches, with Niall Buggy, in this context, a distinctly under-age Canon Chasuble.
The point being, this sort of show will probably suit the Harold Pinter much better than it would have the Haymarket, given its oddball novelty (old hat?) value. Just as Michael Grandage's production of A Midsummer Night's Dream last year – good, bad or indifferent, mostly indifferent – simply didn't look right in the Noel Coward. The Jude Law Henry V was fine there.
So it's not a question of Shakespeare belongs to the Globe, necessarily. But I think audiences expect to see the Bard there, or else in the Barbican; they don't really want the RSC in the West End (the whole point about the RSC being that they are, or should be, an antidote to the commercial theatre) any more than they want Punchdrunk in the Palladium.
Talking of which, tonight's opening of I Can't Sing! does one very important thing: it caters unashamedly for the popular audience who have been so let down by the withdrawal of The Full Monty – voluntarily, and needlessly, by its own producers, it now seems – from the Noel Coward. Outside of Billy Elliot – The Musical at the Victoria Palace and Oh What a Lovely War (no news of a West End transfer for that, surprisingly) out at Stratford East, there is very little on offer for West End working class family audiences.
Next week's opening of Dirty Rotten Scoundrels, a terrific show when I saw the original on Broadway starring John Lithgow and the (then) comparatively unknown Norman Leo Butz, plugs straight into the knowing musical theatre-loving audience, tempting the same crowd who love Sondheim, The Book of Mormon and Urinetown. I love those shows, too, up to a point, but I Can't Sing! makes a welcome and refreshing lowbrow change: reviews out tomorrow!
Meanwhile, we'd better put on our thinking caps about the ideal Haymarket play. I've got a horrible feeling that Fatal Attraction isn't going to be troubling the box office staff, or the backstage bunny-minders, for too much longer.