Harriet Walter: I worried playing Shakespeare's male roles would be a vanity exercise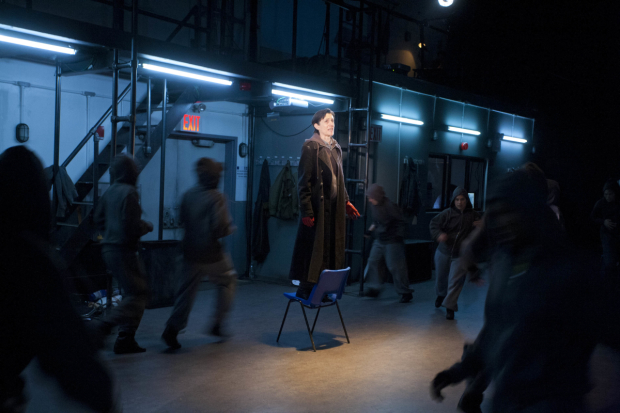 Playing Cleopatra for the Royal Shakespeare Company in 2006, I had learnt new lessons and reached new heights – or plateaux – from which I could see a further range above me that I hadn't known was there, but those lessons looked like they would never be put into practice and those further peaks would remain on the horizon never to be scaled.
As an actress, where do you go after Cleopatra's magnificent death? Alright, there is Volumnia in Coriolanus, or the Countess of Rousillon in All's Well That Ends Well; Paulina (The Winter's Tale) is a possible, and there's mad Margaret in the first Tetralogy; but that is pretty well it, and none of them has the infinite variety of the Egyptian Queen.
Then, in 2012, along came Phyllida Lloyd and her idea of an all-female Shakespeare season at the Donmar Warehouse. It was not a new idea. A handful of women have played male roles in every century since Shakespeare died. Nor was it the first time anyone had talked to me about playing a male role in Shakespeare, but things had remained at the talking stage.
As an actress, where do you go after Cleopatra's death?
Phyllida caught me at a time when I had accepted that my Shakespeare days were over. I was lucky to keep busy with other work on stage and screen, but there was always that low background hum of longing for Shakespeare. To be barred from speaking those words, from that lung-filling, mind-altering, self-testing practice, was like being a concert pianist forbidden to open the lid of the piano.
As Phyllida's idea took deeper root, we overcame our initial doubts and became sure that there was something a group of women could say by performing these male plays.
The classics are revisited for what they can tell us about our world today, and the world today is much more feminised than in Shakespeare's lifetime. Women, in the West at least, have access to perform in any and every field of public endeavour, in theory at least. Could we not play the male leaders in our national playwright's canon? And if it looked or felt wrong, wouldn't we have to ask ourselves useful questions as to why? We are continually broadening the definition of what a man or a woman is, so couldn't we be holding Shakespeare's mirror up to the nature of a more current world?
I had accepted that my Shakespeare days were over
The problem to me had always been permission: permission from the public and permission from myself. I may have wanted to keep in the Shakespeare game, but if that meant playing men, the public didn't need to watch me do it. This was why I had never taken the idea further than speculation. I needed Phyllida's nerve and thereby her permission. What could I as a performer bring to any male role that a male could not do better? Would it not just be a vanity exercise?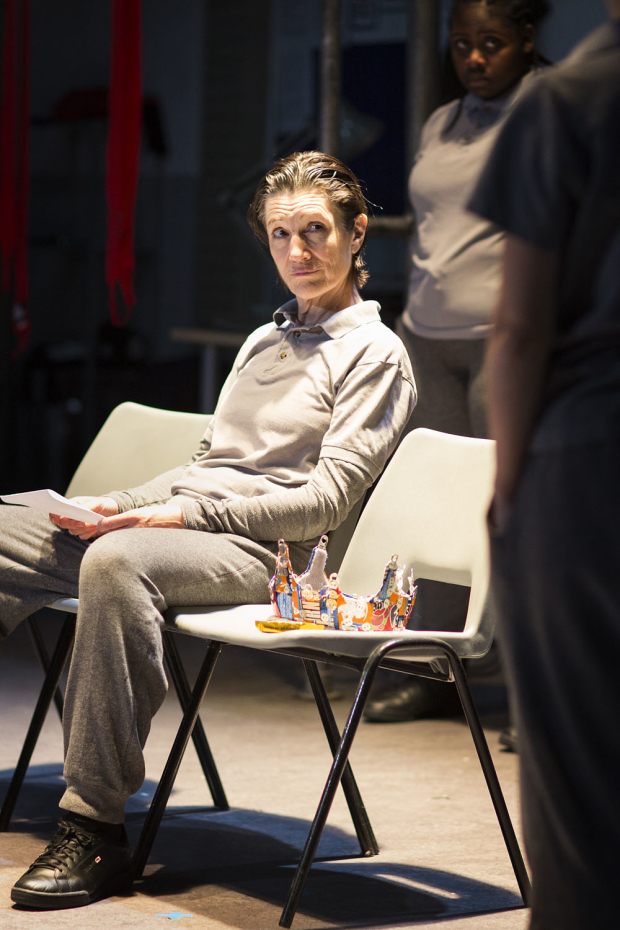 Then I thought, hey! What male actor do I know who would not jump at playing Hamlet for the sake of playing Hamlet, never mind that the world arguably does not need another one for a decade? The public will go to these productions in search of the latest bearer of the 'Great Actor' baton from Richard Burbage, through Garrick, Kean, Irving, Gielgud, David Warner, Jonathan Pryce, Mark Rylance, Ben Whishaw, and on and on, all in their way personifying the hero or anti-hero of our age. There is no questioning any male actor's right to take up the torch. But what right have I…?
Could I not risk a bit of criticism from my male colleagues and male critics?
In my very coyness lurked a revelation. I had a typically female attitude. I didn't feel entitled. We women can be as ambitious as men and as hungry, but then that old chestnut of needing to be liked rears its head. It sounds daft but it is a not-to-be-ignored factor that contributes to women's ongoing underachievement in the top echelons of public life. A woman CEO or police commander or politician not only has to do a demanding job but in addition she must be armed against a mass of prejudice and personal dislike that will inevitably come her way.
But I am only an actor. Could I not risk a bit of criticism from my male colleagues and male critics? Of course I bloody could. So I put off worrying about such things till opening night and committed myself to the journey with Phyllida.
By Harriet Walter
---
The Tempest, Julius Caesar and Henry IV run as part of the Donmar Warehouse's Shakespeare Trilogy at Kings Cross Theatre until 17 December.
The above piece is an edited extract from Brutus and Other Heroines: Playing Shakespeare's Roles for Women by Harriet Walter, published on 27 October by Nick Hern Books. Get your copy for just £10 (rrp £12.99) when you use code BRUTUSWOS here