Full casting announced for Bridge Theatre's Young Marx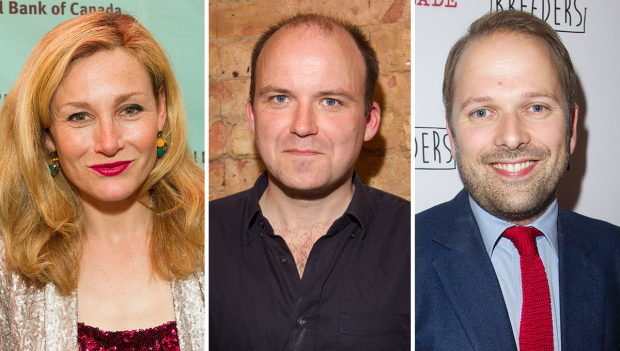 The full cast has been announced for Young Marx, which will be the opening production at the new Bridge Theatre from 26 October.
Directed by Nicholas Hytner, the new comedy is written by Richard Bean and Clive Coleman. The cast will join the previously announced Rory Kinnear (Marx) and Oliver Chris (Engels).
Announced today are Nancy Carroll (Jenny von Westphalen), Laura Elphinstone (Nym), Eben Figueiredo (Schramm), Nicholas Burns (Willich), Tony Jayawardena (Gert "Doc" Schmidt), Miltos Yerolemou (Barthélemy), Duncan Wisbey (Fleece/Darwin), Scott Karim (Grabiner/ Singe), Alana Ramsey (Mrs Mullett), Sophie Russell (Librarian), Fode Simbo (Peter), William Troughton (Constable Crimp) and Joseph Wilkins (Sergeant Savage).
The show follows the life and woes of the titular philosopher, as well as his colleague Engels, as they hide out in Soho's Dean Street.
Bean and Hytner were responsible for the award winning One Man, Two Guvnors. Designs are by Mark Thompson with music by Grant Olding, lighting by Mark Henderson and sound by Paul Arditti.
Young Marx runs at the Bridge Theatre from 26 October to 31 December, with previews from 18 October. The production will be broadcast live as part of National Theatre Live on 7 December.