Frost/Nixon to run in Sheffield Theatres' new season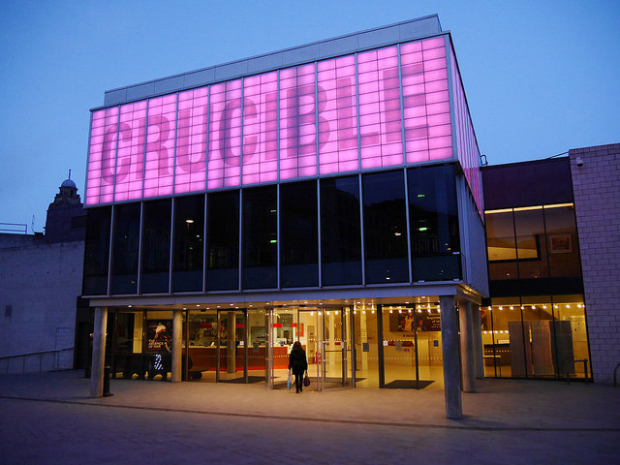 Artistic director of Sheffield Theatres Robert Hastie has announced that the regional premiere of Peter Morgan's play Frost/Nixon will feature as part of the theatre's new 2018 season.
Morgan's play originally premiered in 2006 at the Donmar Warehouse and was then adapted into a hit film. The production will be directed by Kate Hewitt, with designs from Ben Stones. It focuses on David Frost's interviews with ex-US President Richard Nixon, following the Watergate scandal. This will be the first British production since its debut.
Elsewhere in the season, the world premiere of Chicken Soup by Ray Castleton and Kieran Knowles will run from 8 February to 3 March. The piece looks at a soup kitchen near the pits of Rotherham in 1984 and a food bank in 2016. The show will be directed by Bryony Shanahan.
The theatre's resident associate director Javaad Alipoor will direct One Flew Over the Cuckoo's Nest in June, in the adaptation from Ken Kesey's novel by Dale Wasserman. To celebrate playwright Caryl Churchill's 80th birthday Sheffield will run a production of Love and Information by associate director Caroline Steinbeis. The production runs from 28 June to 14 July.
As previously announced, the Crucible Theatre will host the Ramps on the Moon production of Timberlake Wertenbaker's classic Our Country's Good, directed by Fiona Buffini in May and the Donmar Warehouse co-production of Peter Gill's play The York Realist, which runs from 27 March.
Other productions in the season include new musical Songs From the Seven Hills from Sheffield People's Theatre, and Rent Party which runs as part of Homotopia.