Follies National Theatre return announces further casting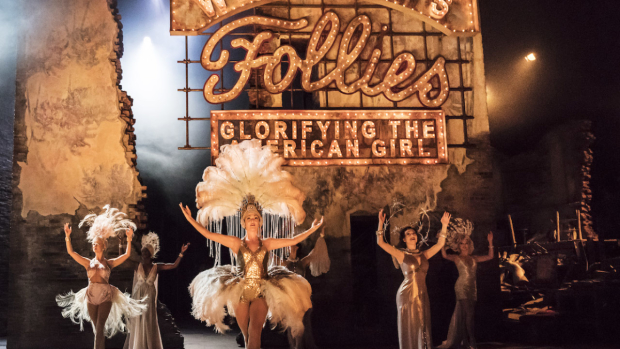 Further casting has been announced for Dominic Cooke's production of Follies, which returns to the National Theatre next year after its Olivier Award-winning run at the theatre last year.
Replacing Imelda Staunton as Sally will be two-time Olivier Award-winner Joanna Riding, most recently seen in Romantics Anonymous and The Girls. Alexander Hanson (Stephen Ward) will play Ben, taking over from Philip Quast. Janie Dee and Peter Forbes reprise their roles with further casting to be announced.
With a book by James Goldman and music and lyrics by Stephen Sondheim, the musical – which won the 2018 Olivier Award for Best Musical Revival – features an orchestra of 21 and includes songs such as "Losing My Mind", "I'm Still Here" and "Could I Leave You?".
Cooke's production has Olivier Award-winning designs by Vicki Mortimer, choreography by Bill Deamer, music supervision by Nicholas Skilbeck, orchestrations by Jonathan Tunick with Josh Clayton, music direction by Nigel Lilley, lighting by Paule Constable and sound by Paul Groothuis. Read the National Theatre's full season announcement here.