Catherine Love: My tips for the Brighton Festival and Fringe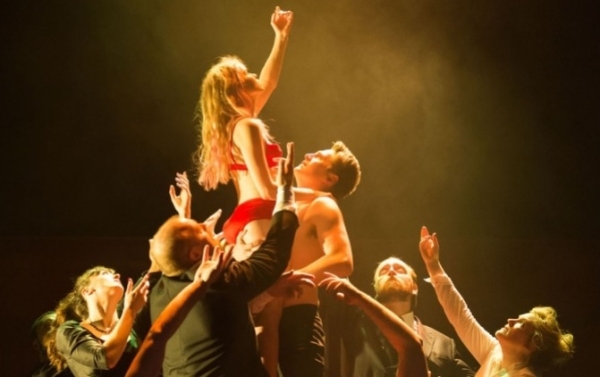 The festival season begins in earnest this month, as Mayfest takes over Bristol and the Brighton Festival and sprawling Fringe kick off on the south coast. As the latter gets going this week, I'm picking my way through the programme – both Festival and Fringe – to identify some of the potential highlights.
With choreographer Hofesh Shechter joining the Festival this year as its guest director, the dance programme looks to be a pretty safe bet. While Shechter's own show Sun has already been and gone, I'm intrigued to see the fruits of a new collaboration between Chimerica writer Lucy Kirkwood and dance theatre company Lost Dog. Their show, Like Rabbits, is inspired by Virginia Woolf's short story Lappin and Lapinova and promises to tell a tragic love story through dance and words.
On the theatre programme, meanwhile, there are treats both old and new. Tis Pity She's a Whore, acclaimed company Cheek by Jowl's latest, has been touring since 2012, and brings an appropriately dark intensity to John Ford's taboo-busting tragedy. Another show that I saw and loved in the past was Made in China's Gym Party, a savagely funny satire of competition which is well worth seeing if you've yet to catch it.
Audiences looking for something new can see the latest stage adaptation of classic novel Catch 22, fresh from its premiere at Northern Stage. This new version of Joseph Heller's book, using the author's own adaptation of his text, is directed by Rachel Chavkin, best known for her work with brilliant US company The TEAM. And you can also get a sneak peek at Russian import Opus No 7, conceived and directed by Dmitry Krymov, before it heads to London as part of LIFT.
For sheer joy, you can't beat Invisible Flock's Bring the Happy – the clue's in the title. This travelling installation has visited cities all over the country (I've previously seen its Leeds and Edinburgh incarnations), creating maps of happiness using the memories of local people. If you have any fond memories connected with Brighton, you can go and share them at the ONCA Gallery, or just grin at the delight of others when Invisible Flock weave together all their findings into a celebratory live show.
Away from the main Festival, this year's Fringe also has plenty to offer. There's another chance to catch Charlotte Josephine's muscular (in every way) debut play Bitch Boxer, which has been a hit in both Edinburgh and London, and to see Major Tom, Victoria Melody's charming tale of beauty queens and championship dog shows (dog included). I'd also recommend Margaret Thatcher Queen of Soho, which gleefully reimages the Iron Lady as a drag queen and includes the frankly inspired line "where there are discos, may we bring harmonies".
Elsewhere on the Fringe, Just a Must's production of Werner Schwab's Dead at Last, No More Air looks promising, as does Knee Deep, a mash-up of circus, dance and theatre that was a hit at last year's festival. For a booze-fuelled good time, Shit-Faced Shakespeare is always good value, though it's best watched with a drink in hand. Finally, I urge everyone to sign up for Rosana Cade's beautiful Walking:Holding, a leisurely wander round the city which asks participants to hold hands with a series of strangers. It's tender, thoughtful and simply gorgeous.
To find out more about what's on, visit the Brighton Festival and Brighton Fringe websites.