Catherine Love: Looking for the great new plays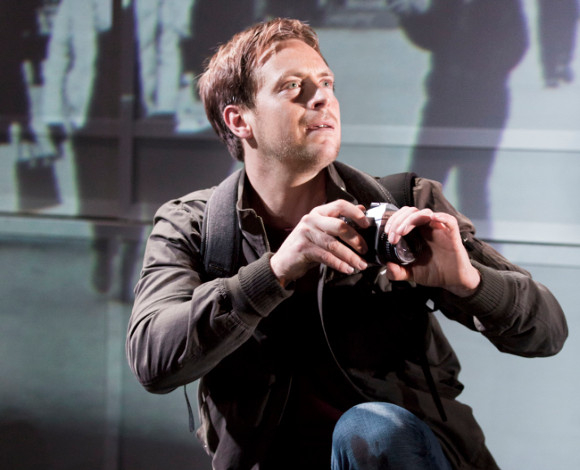 As ever, last week's announcement of the Olivier Awards shortlists prompted disagreement and frustration from many quarters. It was pointed out again that the Awards, which focus excusively on members of the Society of London Theatre, neglect much of what British theatre has to offer – an important clarification, as the Oliviers are often treated as though they represent the nation's theatre, not just the capital's. But what I noticed most consternation and bewilderment about in the discussion around this year's shortlists was the Best New Play Category.
Among those voices complaining about the shortlist was the Guardian's Michael Billington, who expressed concern at what it indicates about the health of Britain's new play culture. Surveying the shortlist of 1984, The Night Alive, Peter and Alice and Chimerica, of which he suggests only the latter is deserving of the award, he writes: "the Olivier nominations tend to confirm my impression that we are becoming a theatre that relies heavily on the brilliance of its actors and directors but that we are sadly short of great new plays". He goes on to add that "our theatrical skills at the moment seem to lie more in interpretation than in original creation".
As well-meaning as Billington's concern may be, however, it rests on a series of unexamined assumptions. The first contradicts his earlier comment about the Olivier Awards' failure to recognise "the true vitality of British theatre" in its narrow focus; while the Oliviers might not look beyond the capital, that's not to say that some of those great new plays Billington is in search of might not exist beyond the M25. The other fairly major assumption is about what exactly a new play is. For Billington, even the inclusion of 1984, which he describes as "an intelligent adaptation of an existing work rather than a new play", is suspect.
In response to the question posed in the title of Billington's article – "where are all the great new plays?" – I would argue that they are simply not where he is looking for them. Away from the West End, in the last 12 months I enjoyed David Greig's unapologetically knotty The Events, Chris Thorpe's beautifully crafted There Has Possibly Been An Incident, and the fierce, funny and filthy Fleabag by Phoebe Waller-Bridge, to name just a few. While admittedly smaller scale than the likes of Chimerica, none of these lacked ambition in the treatment of their subject matter and all make convincing arguments for the quality and imagination of new British plays.
As for the case against 1984, that depends on a fairly restrictive understanding of what constitutes a new play. Versions and adaptations can be just as inventive and illuminating as strictly original (if anything can be strictly original) works. 1984 proved this superlatively, while elsewhere last year John Donnelly's new rendering of The Seagull offered sharp and accessible new insights into Chekhov's play. Widening the net further, I would suggest that there is no reason why collaboratively created pieces might not also fall under the "plays" bracket – in which case there is an even greater wealth of new, intelligent, exciting theatre being made in this country.
None of this is to say that we should get complacent about the state of the British theatre ecology, especially when so much of it is challenged by funding cuts. I would agree with Billington to the extent that 2013 was not up there with the best in terms of new work, but then 2012 was a tough act to follow. What I hope, however, is that we can recognise the true variety of what this country's theatre has to offer before writing it off on the basis of one limited awards shortlist.
Follow all our coverage of the 2014 Olivier Awards here