Cardboard Citizens announces series of new plays exploring UK housing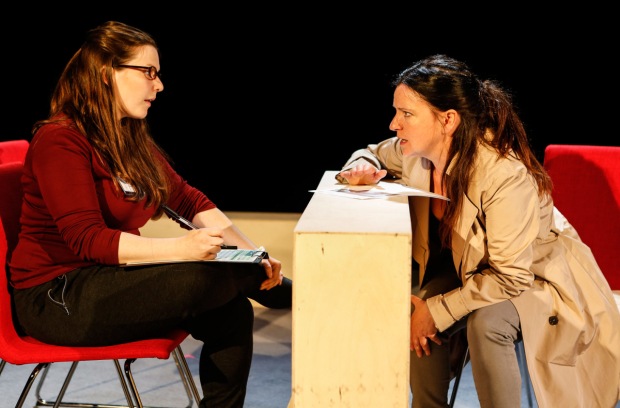 Cardboard Citizens has announced a new season of work exploring the history of housing.
The theatre company, which makes work with and for homeless people, has commissioned nine new plays to be played in three cycles at The Bunker theatre in London Bridge.
Writers involved in the series include EV Crowe, Anders Lustgarten, Stef Smith, Chris O'Connell, David Watson and Heathcote Williams with Sarah Woods. The pieces take place from 17 April to 13 May.
This year marks the company's 25th anniversary and these plays will look back at the history of UK housing from the Victorian crisis, through to squatting in the '70s, to the notorious exploitation of tenants by landlords in the '50s and to modern issues. The nine plays are split into three cycles and each cycle can be seen alone or together. Audiences will be able to watch all nine plays in one go on select dates.
The productions will be directed by Cardboard Citizens' artistic director Adrian Jackson and Caitlin McLeod.
The company also announce that it will be taking its forum theatre touring production of Cathy, which was created to mark the 50th anniversary of Ken Loach's Cathy Come Home, to be performed in the House of Lords at the end of February.
Home Truths runs at The Bunker from 20 April to 13 May, with previews from 17 April.