Bush Theatre announces new season of shows into 2024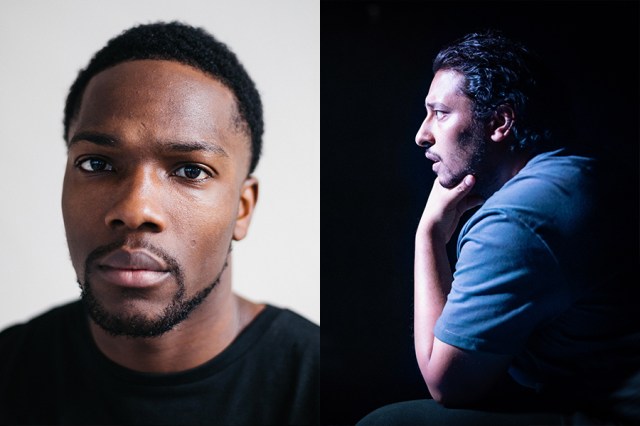 The Bush Theatre in west London has unveiled its spring 2024 season.
The season features a mix of brand new Bush commissions and the return of established writers and directors. Additionally, it will introduce a new Friends scheme, fostering a partnership with Carers Network and expanding its Young Company cohort.
In the Holloway Theatre, Doctor Who's Tosin Cole will take the lead in Shifters, the second play from Benedict Lombe, winner of the Susan Smith Blackburn Prize for Playwriting. It explores the lives of Des and Dre, two young, gifted, Black individuals with a complex history. Tragedy reunites them, forcing them to confront past secrets and scars.
Award winner Bijan Sheibani returns with The Cord, following the success of his 2019 playwriting debut, The Arrival.  It stars Irfan Shamji as Amir, a man grappling with being a father, a son, and a husband.
Meanwhile, in the studio, audiences can look forward to Kwame Owusu's Mustapha Matura Award-winning play Dreaming and Drowning and Sophia Chetin-Leuner's NHS drama This Might Not Be It. Notably, three out of the four new shows are written by previous members of the Bush's Emerging Writers Group, showcasing the theatre's dedication to nurturing talent.
Artistic director Lynette Linton said today: "This year we've packed the building with audiences for August in England, Red Pitch, Pass It On, As We Face The Sun, A Playlist for the Revolution and Invisible, prior to it transferring to Off-Broadway.
"We're beyond excited to announce a brand-new season, my first working alongside our new executive director Mimi Findlay and with new staff coming on board to help build on our success.  We're also launching a new Friends scheme which will enable many more people to see our shows at an affordable price.
"To fulfil our mission to really shake up the theatrical canon and continue to have influence over its future – we hold our artists close and want to support them beyond their debut plays. They are part of the fabric of the Bush.  Three of our four new shows are written by previous members of our Emerging Writers Group and two writers are returning for their second main house shows.
"Because of the continued impact of Covid and financial pressures on our industry – many theatres are understandably reverting to the safest choices they can make. But for us, it has always been about moving forward. When we think about the programming of a Bush show, we have in mind the legacy that we want to leave behind. This season of shows are not only a good night out but also epic explorations of deeply human stories which force us to ask big questions of ourselves and the world we live in and dig deep."
Tickets for these productions are priced from £15 and are available for purchase starting at 11 am today.