Betty Blue Eyes confirms venues for 2014 tour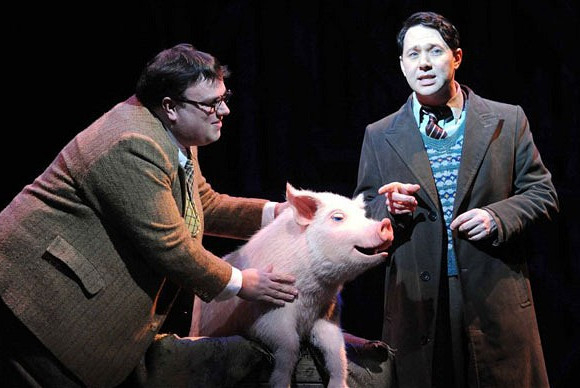 As previously tipped by WhatsOnStage, a national tour of Betty Blue Eyes, the George Stiles and Anthony Drewe musical based on Alan Bennett's screenplay for the film A Private Function, will tour the UK next year.
The show, which premiered in the West End in 2011, will be directed by Daniel Buckroyd using the writers' newly updated version.
The story is set in immediately post-war England, where austerity and rationing are still in force. There's to be a by-invitation-only function to celebrate the royal wedding, and a certain pig is involved. Determined to obtain his fair slice of what's going is struggling chiropodist Gilbert Chilvers.
The production will open at the Mercury Theatre, Colchester, from 14 March to 5 April 2014, move to the New Wolsey Theatre in Ipswich for the week of 15 to 19 April, then transfer to the Salisbury Playhouse between 24 April and 17 May.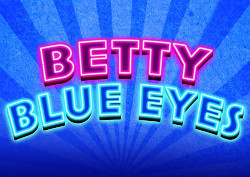 During the week 27 to 31 May Betty Blue Eyes can be seen at the Norwich Theatre Royal before moving north to the West Yorkshire Playhouse in Leeds between 12 June and 5 July and finishing its scheduled performances at the Liverpool Everyman and Playhouse from 9 July to 2 August.
The Liverpool Everyman and Playhouse, Salisbury Playhouse and West Yorkshire Playhouse are the co-producing theatres.
Richard Reeday is the musical director on the production, Andrew Wright the choreographer and Sara Perks the designer.
Buckroyd, who is artistic director of the Mercury Theatre, said: "We're planning to take a quite different approach to the West End production – bringing out the 'make-do and mend' feel of post-war Austerity Britain."
Stiles and Drewe, whose other credits include Mary Poppins and Honk, said they were "tickled pink" by the revival. "We were always delighted by the London audiences' reaction but, since the show closed, we've been itching to hone the script and score a little further."
Priority booking at the Mercury Theatre opens on 18 November; general booking on 27 November. Tickets are on general sale for the New Wolsey Theatre performances on 16 November and on 15 November for the Salisbury Playhouse.
Norwich Theatre Royal tickets go on general sale on 7 January, those for the West Yorkshire Playhouse on 6 December and on 27 November for the Liverpool Everyman and Playhouse.
Stiles and Drewe added: "We can't wait to see what Daniel and his creative team make of our brand-new version of this quintessentially British tale". Or should that be tail?
See Also: Theatregoers given chance to invest in Fellowes, Stiles and Drewe's Wind in the Willows