Alison Steadman and Felicity Kendal star in Bath summer season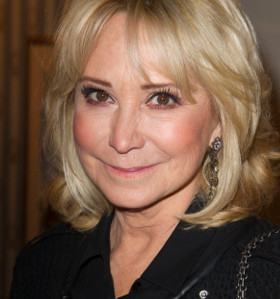 The Theatre Royal, Bath has announced its 2014 summer season, comprising four major revivals led by Clare Higgins, Tim Pigott-Smith, Alison Steadman and Felicity Kendal.
The season opens on 18 June 2014 with Adrian Noble's revival of Edward Albee's Who's Afraid of Virginia Woolf starring Higgins and Pigott-Smith as warring spouses George and Martha.
It's followed, from 9 to 26 July, by David Grindley's new production of Kafka's Dick by Alan Bennett, which sees the legendary author turn up at the home of an ordinary couple in 1980s suburban Leeds.
Next up is Therese Raquin (30 July-16 August), which will feature Alison Steadman as the domineering Madame Raquin in Helen Edmundson's new interpretation of Emile Zola's 1867 classic. Jonathan Munby directs.
And rounding off the season is Noel Coward's perennially popular comedy Hay Fever (20 August-6 September), which will be directed by Lindsay Posner and star Felicity Kendal as former actress Judith, matriarch of the notorious Bliss family.
Kendal returns to Bath having previously appeared in Ayckbourn's Relatively Speaking, Beckett's Happy Days and Coward's Fallen Angels and The Vortex.