Alice's Adventures Underground to return to the Vaults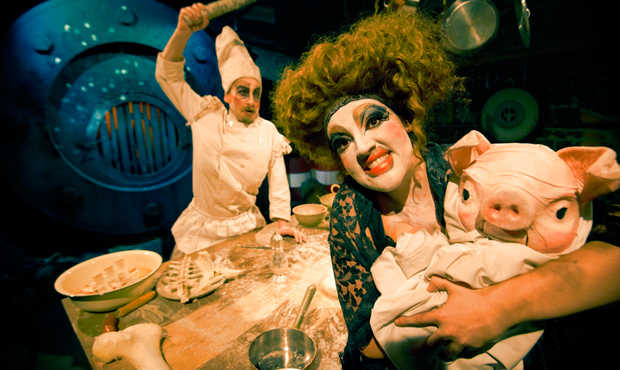 The Olivier-nominated show Alice's Adventures Underground is set to return to The Vaults in April 2017 for a five month run.
Originally conceived as a celebration of the 150th anniversary of Lewis Carroll's classic novel, the show invites guests down the rabbit hole and combines storytelling, live music, puppetry, circus and spectacle to create a fully-formed Wonderland.
The children's show Adventures in Wonderland will also return to run alongside Adventures Underground. Families are invited to join the tea party and interact with characters including the Tweedle twins, the White Rabbit, the Mad Hatter, the Queen of Hearts and Alice.
The show is brought to The Vaults by theatre company Les Enfants Terribles and producer Emma Brünjes.
Brünjes commented: "Our aim was to create an experience that combined storytelling with sensory immersion and could be enjoyed by all, and our Olivier nomination is testament to us having achieved that. We couldn't be more excited about bringing these two shows back next year for those who missed out first time around, and for those who want to return for a second dose of madness."
Tickets for the productions go on sale on 20 May with a pre-sale on 19 May.