West End performers and stage managers secure pay rise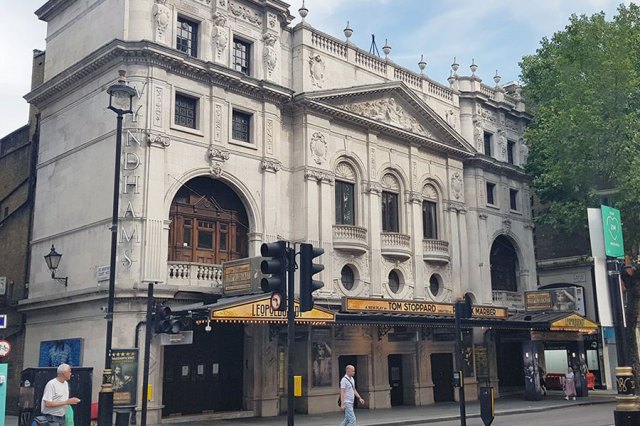 A pay deal has been struck between Equity and the Society of London Theatre, it has been revealed by the latter organisation.
Running from April 2023 to April 2026 and covering performers and stage managers, the breakdown of the pay plans has been confirmed in a new set of figures, which you can read in full here. 
For performers and assistant stage managers, "Category A" venues (featuring 1,100 or more seats) have an eight-show minima pay of £838.19 in 2023-24 and £880.10 from 2024 to 2025 (up from £768.98 weekly rate  in 2023-2023 and up from £695 in 2018).
"Category B" venues (with between 900 and 1099 seats) have an eight-show minima weekly rate of £762.46 for 2023-24, up from £699.50 in 2022-23 and from £632 in 2018. "Category C" venues (up to 799 seats) have an eight-show minima of £686.06 (up from £629.41) for 2023-24.
Increases for 2025 to 2026 will be decided closer to the timeframe, but will be subject to CPI published February 2025 plus 0.5%.
There are also additional bonuses for dance captains (£135 in the West End, up from £120) and for understudy appearances (£30 for a "supporting role, up from £22, £50 for leading/principal roles, up from £35). Actor-musicians also have an increased rate of pay, depending on venue capacity.
This wage increase, which comes in around 16 per cent over the course of the next two years, comes after Equity threatened to introduce strike action if pay demands weren't met. Negotiations have been ongoing this spring. This breakdown comes as a nine per cent increase to minimum rates in year one, 5 per cent in year two and at least 2 per cent in year three subject to CPI inflation – which Equity states is a guaranteed 16.7 per cent increase to minimums within 24 months.
Paul W Fleming, Equity General Secretary, said: "This is an excellent deal, and a deal which belongs to our members who have worked so hard to achieve this result and voted for it overwhelmingly. It is the start of an ambitious process which will see me, the SOLT Chief Executives, and our members working to progress trials of the 5-day rehearsal working week. Our strong, constructive, but robust, industrial relations have delivered a meaningful shift in pay and conditions at a time of extraordinary pressure for bosses and workers alike."