Mark Strong joins theatre elitism debate: 'The important thing is what you do about it'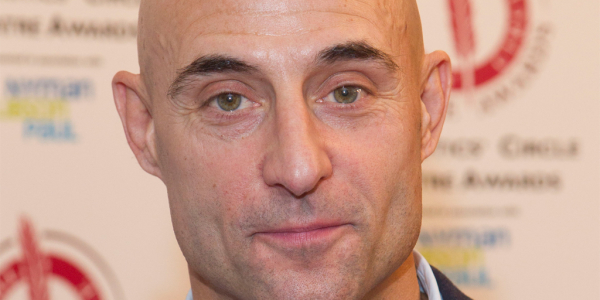 The debate over elitism in the arts intensified last week thanks to a high-profile spat between shadow culture minister Chris Bryant and pop singer James Blunt.
The row was sparked when Bryant told the Guardian he believed there should be more opportunities in the arts for people from poorer backgrounds. "We can't just have a culture dominated by Eddie Redmayne and James Blunt and their ilk," he said. "Where are the Albert Finneys and the Glenda Jacksons? They came through a meritocratic system."
Julie Walters also said in a recent interview with the same paper that "working-class kids aren't represented" in the acting profession, blaming cuts to public funding for the arts.
And now actor Mark Strong has joined the debate. Speaking to WhatsOnStage at the Critics' Circle Theatre Awards, where he picked up the Best Actor gong for his performance in A View From the Bridge, Strong said: "I think it's the way of the world. I think every creative endeavour – whether it be art, fashion, music, as well as acting – seems to have the same issue, and the reason for that is economics.
"Without something behind you supporting you, it's very difficult. It's very expensive to have theatrical training but if you have that support you're more likely to pass through."
Strong – whose film credits include Robin Hood and The Imitation Game – suggested that the industry needs to take steps to address the problem.
"The important thing is what you do about it," he said, "because otherwise we lose all those interesting characters like Richard Burton and Richard Harris, and playwrights like John Osborne who was writing working class stories."
For more coverage of the Critics' Circle Awards click here