Tinuke Craig: 'Becoming a director is harder than ever because it's so London-centric'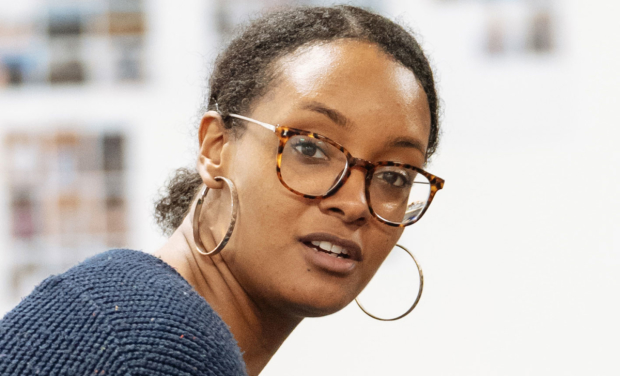 Director Tinuke Craig won the coveted Genesis Future Directors award in 2014 which allowed her to stage Dirty Butterfly, Debbie Tucker Green's dark play about abuse, at the Young Vic. She worked as an associate director at the Gate Theatre between 2015 and 2016 where she directed Hassen Khemiri's I Call My Brothers and previous to that was assistant director to Joe Hill-Gibbins on The Changeling at the Young Vic. This year she returned to assist Hill-Gibbins on Absolute Hell at the National Theatre, although her time on that project was cut short when Chichester Festival Theatre rang asking her to direct a double bill of Tucker Green's plays Random and Generations. It will be her first directing gig outside of London and her first in a space of this size.
---
What draws you to the work of Debbie Tucker Green?
The first time I saw her work was Stoning Mary at the Royal Court and I was just really struck by it. I hadn't thought you could make work like that. She has a unique, compelling voice and she really uses consonants and vowels in the same way that you might think about beats in music. She's simultaneously poetic and naturalistic. When you read her on the page it looks unreal, like you think it can't be how people speak. But when you hear it, it's exactly how people speak.
And the stories feel very pertinent…
They are so urgent. They clearly come from a place of truth and importance to her. It's not like she has gone away to examine something, she has felt it and she has got to tell people. I find that urgency really cool.
How do Generations and Random speak to each other as plays?
They aren't normally performed together, that's something Daniel Evans [artistic director of Chichester] wanted. But I think they really do speak to each other. The differences in them are very compelling. Random is a very local, very specific forensic study of a particular family, whereas Generations is more open, slightly more global, slightly more of an archetypal examination. But fundamentally they are both about the same things – death and the impact of unjust deaths, or young deaths, on families. They are about families which lose the generations that shouldn't be lost first. They are also about community and how a community might continue after something like that.
Can you summarise the plots?
Random is a monologue about a family who wake up one morning but feel like something is a little bit off. They can control their lives as long as they can stay out of trouble, but then trouble comes to trouble them. Generations is about a South African family who are looking forward to their futures, and start to disappear. It's got a South African choir in it as well.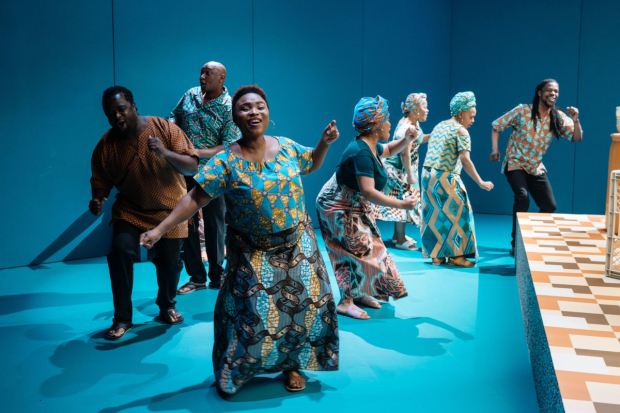 Tell us about the choir!
There's 16 singers in the choir in total but eight members have joined us for this play. The choir underscore a lot of the text and the music is woven through. In our version the choir are really integrated, they are a physical presence on stage.
Have you worked with a choir onstage before?
It's the first time I have used it in my work, but when I'm not directing it's my side thing. I do it on a small community choir level. I've always sung in choirs, I love a bit of group singing, me. I think music is a useful carrier for people to come together. Anytime anyone has a problem, I am always like: "You should join a choir."
How does it feel to be making your Chichester debut?
I'm really excited. It's quite a big step from my last couple of shows. It's the biggest theatre I've worked in, in terms of size and scale. The last show I did was at the Gate, which is a theatre close to my heart, but it's tiny. It has 70 seats. The Minerva has 300 seats. It's a very supportive environment, which is great. It's a very different audience for me, an older audience, they are very sophisticated in terms of experience. But when you think of Chichester Festival Theatre you don't necessarily think of Debbie Tucker Green, so I'm interested to feel and see how these plays land.
How did the job come about?
It was really out of the blue. I suspect it came from Debbie. She saw Dirty Butterfly at the Young Vic and she knew I was someone who was interested in her work, and also presumably didn't think I was terrible at directing her plays. I got an availability check, and I couldn't do it because I was an associate on a show at the National. But I got a phone call saying it's not actually an availability check, it's an offer and are you sure you want to turn it down because you are assisting at the National? I had a chat with Joe Hill-Gibbins, who was the director I was assisting, and he was like: "You'd be an idiot to turn this down".
Is it very hard to make your way in the industry as a director right now?
It's very difficult to get by. It's hard to make enough money, but it's also about wanting the consistency to plan and live a normal life, but you never know when you're working or not working. It's also really competitive. I've found it hard to jump from being an assistant to being a director, it's a significant bench to clear and I'm still in the process of clearing it. I think being a director is harder than ever, because it's so London-centric and living in London is so expensive. I don't know how I would have done it if I hadn't been able to live with my mum in Brixton for the first couple of years. A lot of people come from much more privileged backgrounds than I do and you can totally see why. It's a cash thing.