Daniel Evans: 'James Graham is a once-in-a-lifetime writer'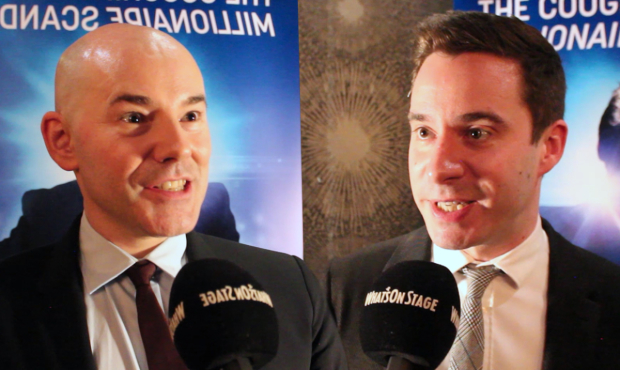 James Graham's new play Quiz, about the Who Wants to Be a Millionaire? coughing-major scandal, has opened in the West End and we were on hand to chat to the playwright as well as members of the cast and guests.
The play follows the life and trial of Charles Ingram, who attempts to cheat his way to one million pounds. The piece is directed by Daniel Evans, artistic director of Chichester Festival Theatre where the show premiered last year, and stars Gavin Spokes as Charles Ingram and Stephanie Street as Diane Ingram.