Bertie Carvel, Ophelia Lovibond and James Graham at the opening night of Quiz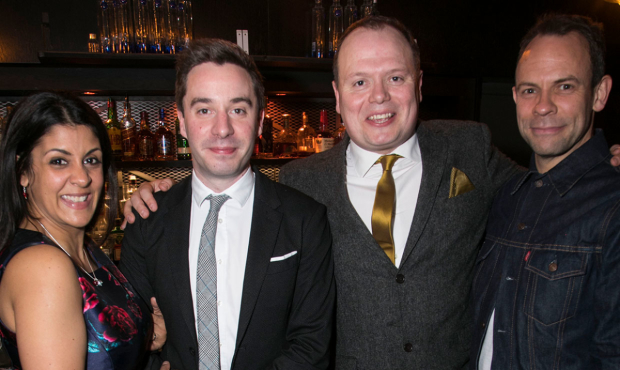 After premiering at Chichester's Minerva Theatre last autumn, James Graham's play Quiz had its opening night in the West End last night.
Based on Who Wants To Be A Millionaire's "Coughing Major" scandal, the play follows the life and trial of Charles Ingram, who attempts to cheat his way to one million pounds. The piece is directed by Daniel Evans, artistic director of Chichester Festival Theatre, and stars Gavin Spokes as Charles Ingram and Stephanie Street as Diane Ingram.
Guests including Bertie Carvel (who won an Olivier Award for his performance in Graham's Ink on Sunday), Ophelia Lovibond, Christopher Biggins, Anne Robinson and Clive Rowe were all in attendance at the show's opening night at the Noël Coward Theatre.
Quiz runs at the Noël Coward Theatre until 16 June.