Nicholas Hytner's book doesn't dish the dirt, but it is revelatory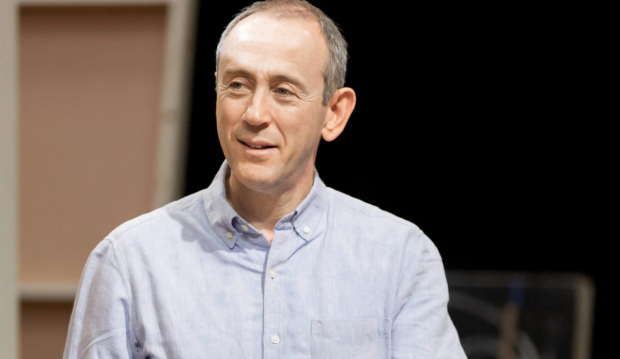 After nearly two years of self-imposed public silence, Nicholas Hytner is suddenly popping up everywhere. He's got a book about his 12 years in charge at the National Theatre to sell, and a sparkling new commercial theatre – The Bridge – to launch, so he's all over the radio and the papers.
I'm glad he's back. This self-contained grammar school boy from south Manchester, who found refuge and release in theatre, has always been one of its forces for good, with his instinct for a wide-embracing, popular culture transforming theatre from a small, exclusive club into a barnstorming inclusive art form.
His book mentions flops, but only names one and keeps personal insight and agonised soul-searching to an absolute minimum
This is very much the underlying theme of his book Balancing Acts, a piece of prose as simultaneously controlled and revealing as Hytner himself. It never dishes the dirt – it mentions flops, but only names one, the excruciating portmanteau play Greenland – and keeps personal insight and agonised soul-searching to an absolute minimum. But it is revelatory nonetheless, full of anecdotes about the terrifying art of bringing a play alive, and full of insight about the sheer daredevil tightrope act that running the National Theatre involves.
"You start with a vision and you deliver a compromise," he writes early on, just as Michael Gambon has been rushed to hospital, after collapsing in rehearsal, too ill to continue with Alan Bennett's The Habit of Art. Hytner takes up the story: "As he is carried into A&E [one of the stage managers] asks him whether there's any message he'd like her to take back to the rehearsal room. 'Don't worry about those bastards,' he says. 'They're already on the phone to Simon Russell Beale.' As he speaks, I'm with Alan Bennett and the rest of the company recasting the part."
It informs his devastating insights into what went wrong with the first preview of War Horse
This pragmatic approach also carries Hytner through the near disaster of the first run of His Dark Materials, where Philip Pullman manfully signs books to pacify his fans after a cancelled premiere and Anna Maxwell Martin leads the company out on strike after an actor is trapped behind a moving tree. It also informs his devastating insights into what is wrong with the first preview of War Horse. "Too long. Too slow. Not clear. Indulgent, long, pretentious scenes in German. A girl beside me got out her phone and started texting! Cut! Cut!"
That note helped to make the show into the most successful in the National's history, only in as far as it made the creative team take the decisions they knew were needed, he says. "A producer's notes can't turn a bad show into a good one. I sometimes turned a bad show into a mediocre show and a debacle into a merely bad one. But my job was never as satisfying as it was when I could give a good show a final nudge," Hytner writes.
As a general election gets underway, Hytner's book is a vital reminder of what theatre can do
The book is stuffed with these kinds of stories, tales that make a stirring case for Hytner's belief that British theatre is both art and entertainment. He gives a brief history of its development as a truly popular art form, distinct from theatre on the continent, where the court intervened early to take theatre inside and away from the people. That never happened in Britain, although in the '80s and '90s, when the arts were starved of cash, a division opened up between the black box of 'serious', intense theatre for a small audience and the splashy, popular shows that pulled in the crowds.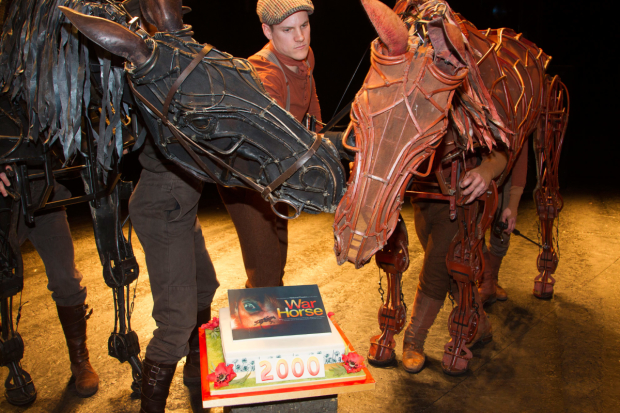 The singular achievement of Hytner's time in charge at the National – helped, he readily admits, by an encouraging following wind from a Labour government – was to close that gap. New plays could be big and bold and inclusive; musicals could yield revelations as deep as Eugene O'Neill; Shakespeare could have contemporary relevance and visceral impact.
"I absolutely don't want everything to be War Horse but I don't see why people shouldn't have a really good time even at the most challenging evening," he told me when we met recently. And for all his sharply honed commercial instincts – his tenure at the National saw the theatre's income rise from £22.9m in 2003 to £69.6m in 2013 – he has always believed in public subsidy for the arts, to allow experiment and difference to thrive.
"What happened in the '80s and '90s was that everything was so market orientated that interesting work, work that was purely artist or writer led had retreated into places where it played only to those who already knew about it," he told me. "It was under the popular radar. It wasn't that my team came in with shining armour with sword upraised to fight the good fight. The climate had already changed. We rode the crest of a wave."
Hytner makes a stirring case for his belief that British theatre is both art and entertainment
I asked whether there was a danger, with arts spending being so comprehensively squeezed particularly in the regions, that theatre could retreat once more into safe, market-driven certainties. "It's not my job anymore to bang on about this," he said "but look at what has happened to local authority funding. I think it gets more and more difficult."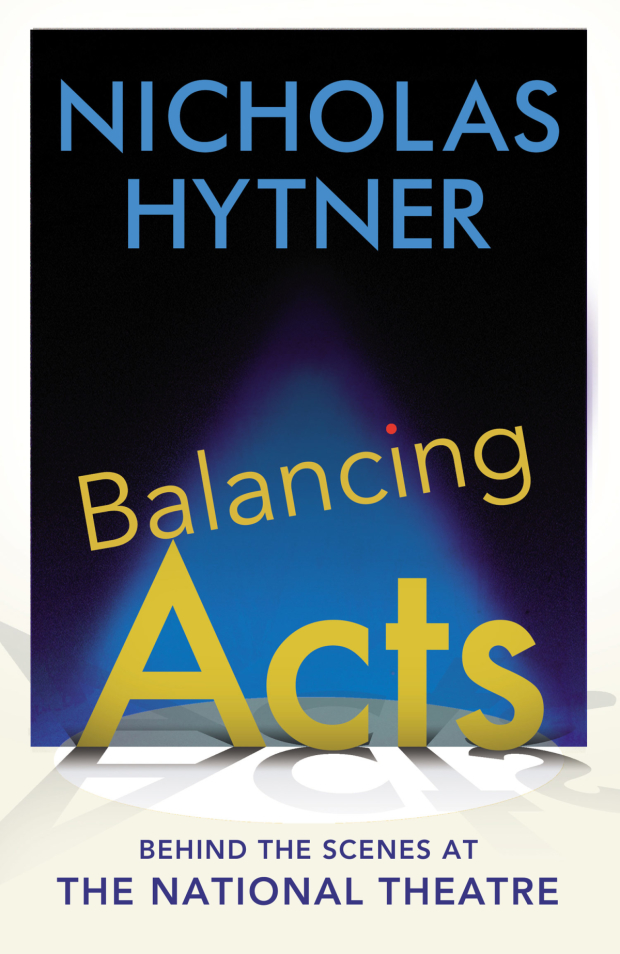 It's a reply that casts a chill over the iridescent brilliance of Balancing Act, the current success of the our National theatres, the vigour of the West End, the adventurous work that is reaching the stage all over the country. This might be a brief, shining moment, not an ongoing triumphal march; the cultural revival in which Hytner has been such a significant player – and which he will continue to champion at The Bridge – is under threat.
It takes me back to the point I made here the other week. If you have loved War Horse, or The Curious Incident of The Dog in the Night-time, if you have been excited and inspired by anything you have seen on a stage, or in a gallery near you, you need to let your MP (of whatever party) know that it matters to you. Silence means consent to the current cuts. As a general election gets underway, Hytner's book is a vital reminder both of what theatre can do – and what is at stake if we take it for granted.
Balancing Acts by Nicholas Hytner is out this week.