Liverpool Everyman announces 2018 season including female Othello and Paint Your Wagon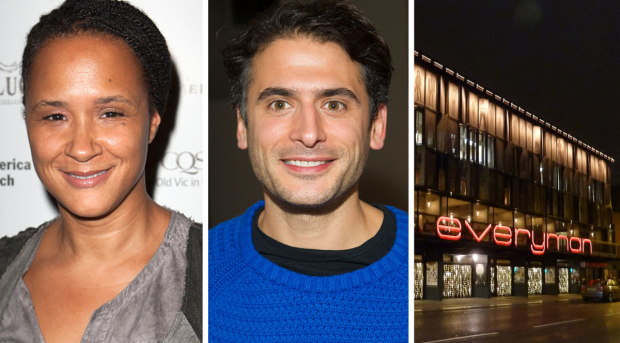 Liverpool Everyman has today announced four new productions to be staged in the first half of 2018, as well as new members of its repertory company.
Between 28 April and 10 July, artistic director Gemma Bodinetz will direct Golda Rosheuvel (Lady Macbeth) in the titular role in a female-led adaptation of Othello. Set in a not-too-distant future, the show reinterprets Shakespeare's classic to highlight the themes of patriarchy and bigotry.
The season will also feature a new adaptation of the 1951 Broadway musical Paint Your Wagon, directed by Bodinetz, who was responsible for this year's production of Fiddler on the Roof at the venue. Set in America during the era of prospecting, the piece features songs including "Wand'rin Star", "I Talk To The Trees" and "I'm On My Way". The show runs from 3 March to 15 July.
EastEnders actor Marc Elliott, who last appeared onstage in Into the Woods at the Royal Exchange, will also join the company. His other credits include Urinetown and The History Boys in the West End.
The season will welcome new faces to the company, as well as receiving returning members of the 2017 rep. Emma Bispham, Nathan McMullen and Paul Duckworth, together with the previously mentioned Rousheuvel and Elliott, will join existing members Richard Bremmer, Patrick Brennan, George Caple, Zelina Rebeiro, Keddy Sutton and Liam Tobin in the 2018 ensemble.
Associate director Nick Bagnall will direct an adaptation of the dystopian classic A Clockwork Orange, originally a novel by Anthony Burgess, between 14 April and 12 July. Featuring new music from James Fortune and Burgess's own songs, the show is designed by the company's in-house designers Molly Lacey Davies and Jocelyn Meall. It will also feature movement direction from Kneehigh's Etta Murfit.
Finally, Liverpool playwright Robert Farquhar reimagines Henrik Ibsen's Peer Gynt, in a show also directed by Bagnall, from 16 June and 15 July. Entitled The Big I Am, the show travels through time and space from wartime Britain to the ends of the Earth as Gynt searches for freedom.
Last week the company won the Peter Brook Equity Ensemble award, for the work achieved during their inaugural 2017 season.
Bodinetz said: "Company 18 is a marriage of old and new plays, familiar faces and not so familiar faces. Last year was an extraordinary adventure into new territory – we've borrowed all we learnt from our first and award-winning company season and tried to do it even better. We're loading up our wagons again with just as much vigour and excitement."
The season will once again include work from the Young Everyman & Playhouse, allowing young artists to deepen their training by shadowing professionals and appearing in productions.