Further casting including Anna Carteret announced for Shakespeare in Love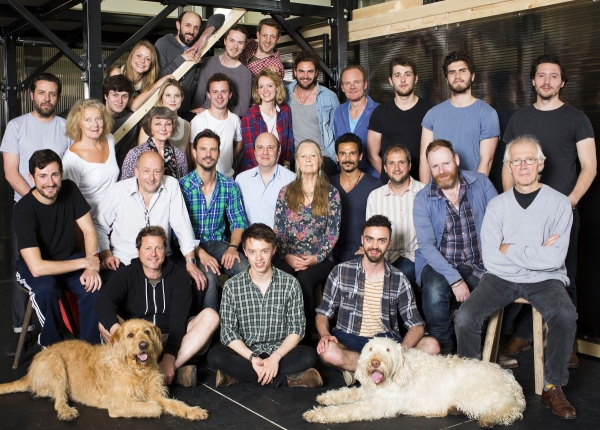 Further casting including Anna Carteret and Paul Chahidi has been announced for the upcoming West End premiere of Shakespeare in Love, which opens at the Noel Coward Theatre on 23 July 2014 (previews from 2 July).
Anna Carteret, who joined the National Theatre Company in 1967 and has performed in over 20 of its productions, has more recent stage credits including Uncle Vanya (Vaudeville) and Tom and Viv (Almeida). She will play Queen Elizabeth in the play, the role which won Judi Dench an Academy Award.
Paul Chahidi, who will play Henslow, has theatre credits including Twelfth Night and Richard III (Globe, West End and Broadway) and Privacy (Donmar Warehouse).
Other cast members announced today include Ian Bartholomew (Tilney), Tony Bell (Ralph), David Ganley (Burbage), Richard Howard (Sir Robert De Lesseps), Harry Jardine (Sam), Abigail McKern (Nurse), David Oakes (Marlowe), Patrick Osborne (Mr Wabash), Alistair Petrie (Wessex), Doug Rao (Ned Alleyn), Ferdy Roberts (Fennyman) and Colin Ryan (John Webster).
They are joined by an ensemble including Daisy Boulton, Ryan Donaldson, Janet Fullerlove, Sandy Murray, Timothy O'Hara, Thomas Padden, Elliott Rennie, Charlie Tighe and Tim Van Eyken who will also be musical director.
The company join the previously announced Tom Bateman and Lucy Briggs-Owen, who will play Will Shakespeare and Viola De Lesseps.
Adapted for the stage by Lee Hall (Billy Elliot – The Musical) from the screenplay by Marc Norman and Tom Stoppard, Shakespeare in Love is directed and designed by Cheek by Jowl's Declan Donellan and Nick Ormerod respectively, and produced by Disney Theatrical Productions and Sonia Friedman Productions.